---
CURRENT UPDATE

TRAVEL AS AN INTERFAITH ACT
---

Embrace Foundation is a non-profit,
educational foundation set up to
create better understanding
between people of different
religions, cultures, traditions and
world philosophies.

Embrace Foundation works to bring
leaders and scholars of world-wide
religions, cultures and philosophies
together by sponsoring forums,
seminars, lectures and developing
an international exchange program.
Embrace Foundation is particularly
concerned with reaching the world
public through the media.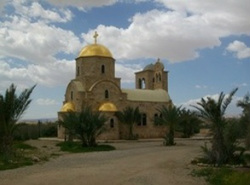 Donations
Embrace Foundation is an all
volunteer organization. All
donations go directly to programs.

Embrace Foundation does not and
has never given permission to any
outside organization to solicit or
receive contributions on our behalf.

All donations should be made to
Embrace Foundation only via
Paypal or by mail. All donations are
tax deductible. A receipt will be
emailed to you. Please click on the
Pay Pal link below to Donate.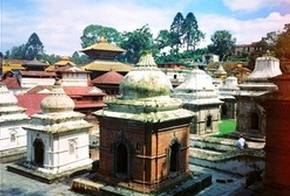 Travel As An Interfaith Act
Embrace encourages all who can
do so, to learn about other
traditions and cultures by traveling
as "Grassroots Diplomats." We
hope that people every where
become life long students of our
world-wide humanity.

" In every man there is something
wherein I may learn of him, and in
that I am his pupil."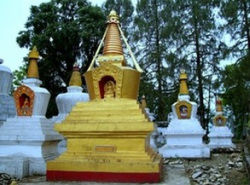 Embrace Humanity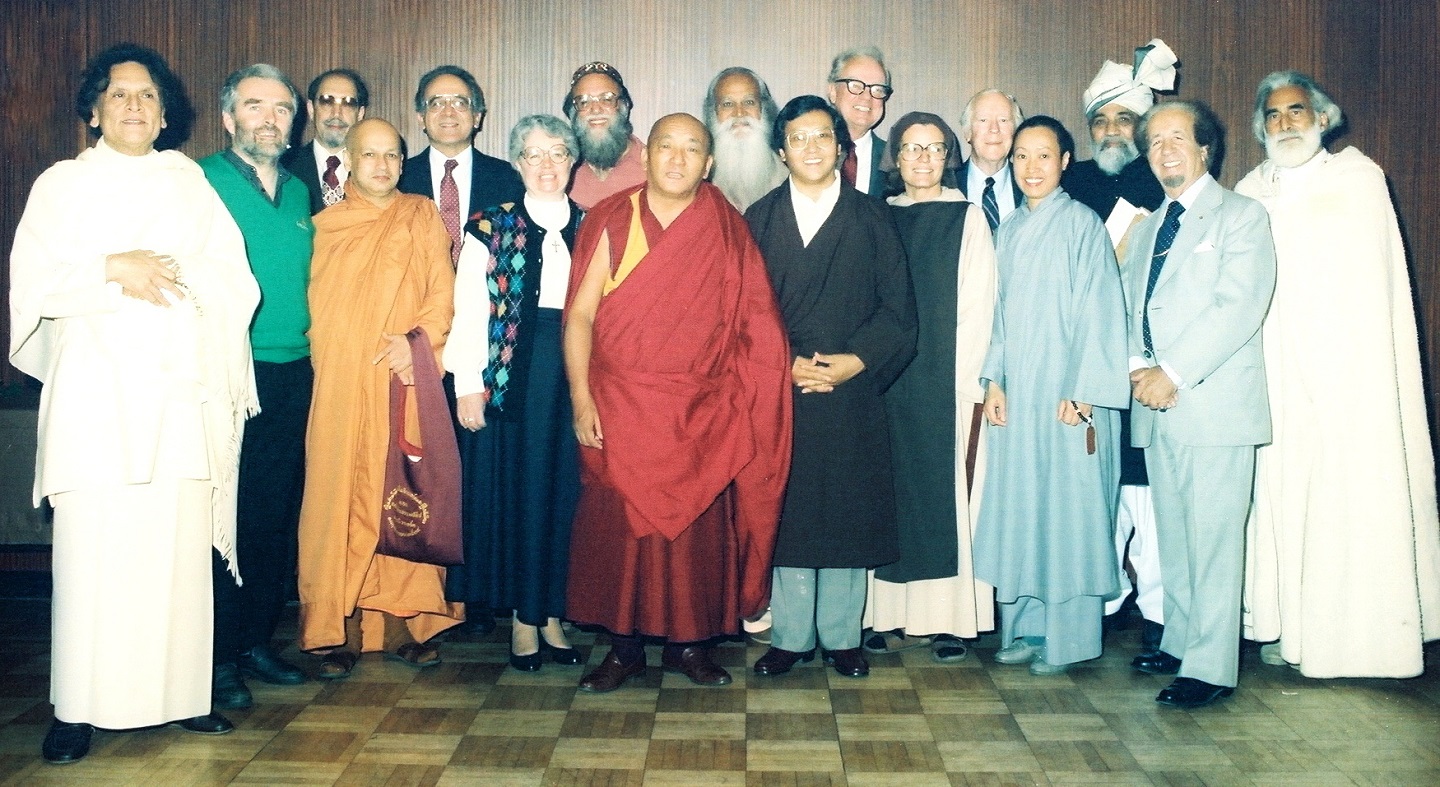 ---
Great Visions - TV
Guests are: Swami Satchidananda &
the Rt. Reverend Dean Parks Morton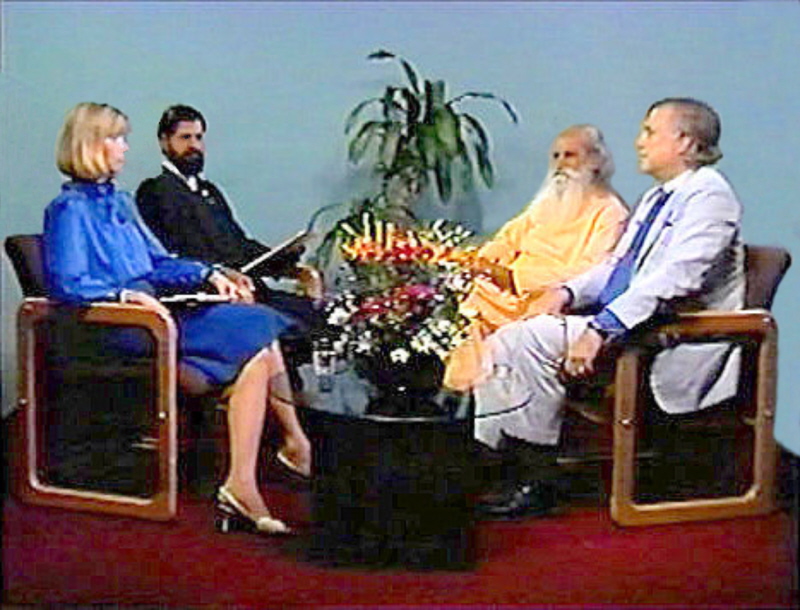 Embrace Archives
Limited Editions Gallery
Umrah - Jordan
Embrace Sacred Places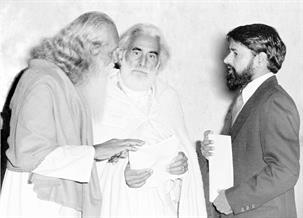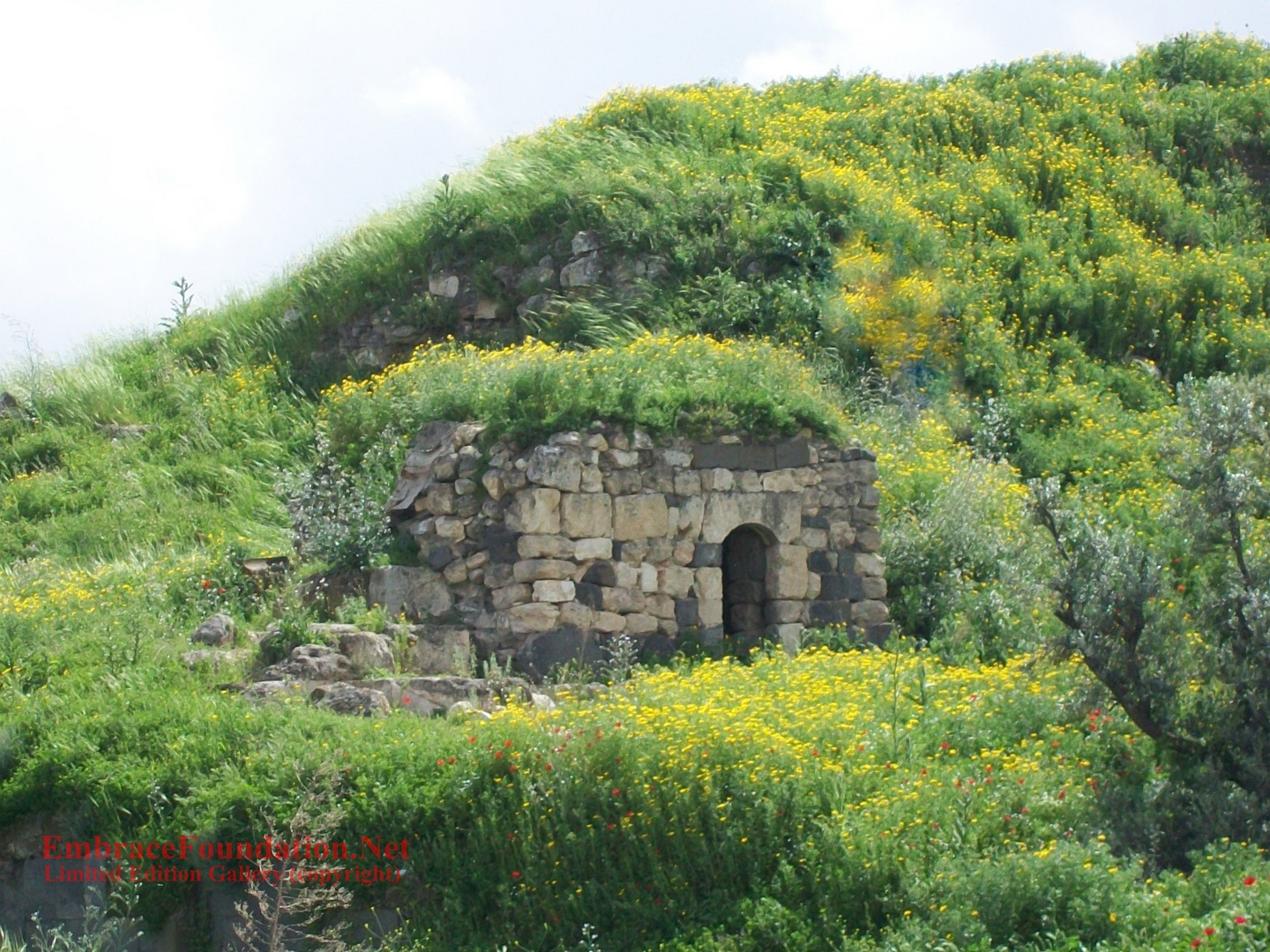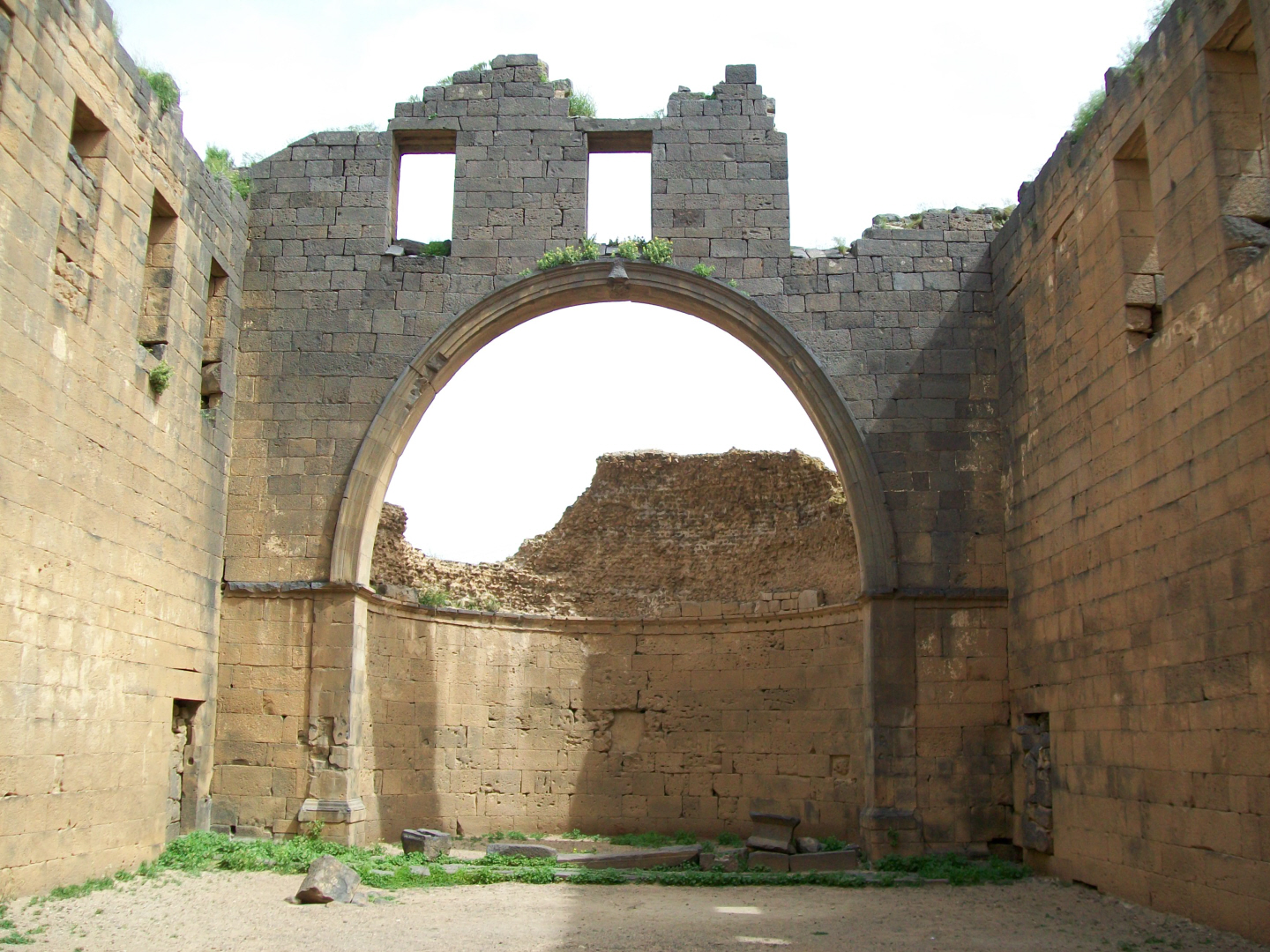 Monastery of Bahira - Syria
Embrace Foundation Universal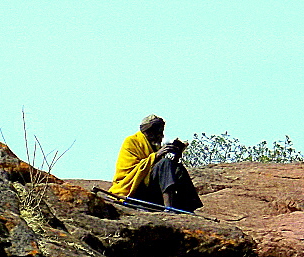 Monk Reading - Ethiopia
Thank you for making a donation.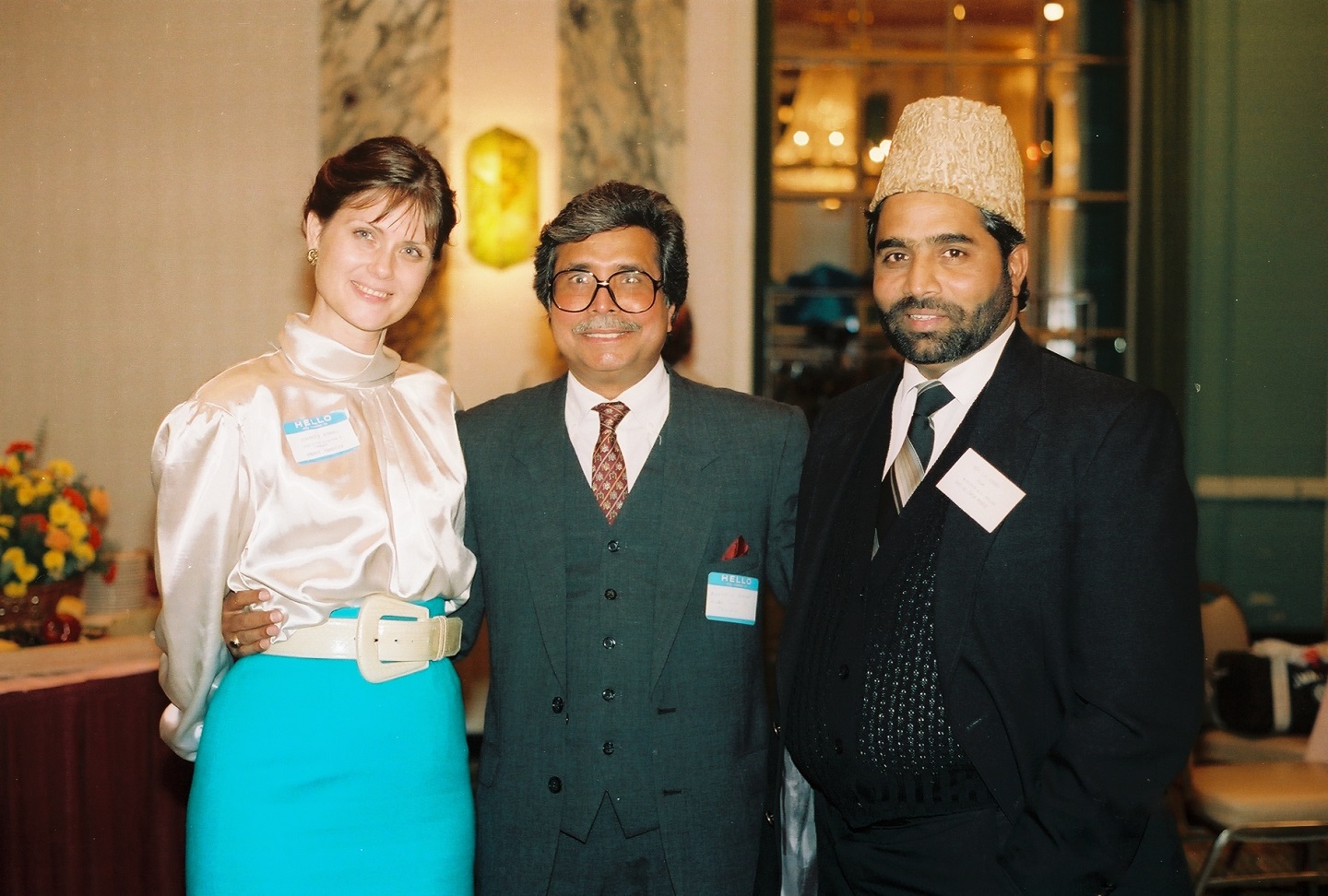 Virginia (Embrace), Dr.Anwar Barkat (World Council of Churches, UN) & Imam I.H. Kauser
Embrace Archives
Great Visions TV
Anne-Stuart & Ajata (Hosts), with Rabbi Gelberman & Dr.Jayaraman
Anne-Stuart & Ajata (Hosts), with Rabbi Carlebach & Imam Kauser
Embrace Foundation Archives
Indonesia: Bali & Java, Viet Nam, Hong Kong & Singapore (again!)
December 2016 through Mid-March 2017
Pura Beji - Northern Bali, Indonesia
The Embrace Founders traveled from Singapore to Bali, (Indonesia) then by land and ferry to Java,
(Indonesia) on to Viet Nam, traveling from Ho Chi Min City up to Hanoi and then on to Hong Kong,
(including Kowloon and Cheung Chau Islands) and from Hong Kong back to Singapore. Thousands
of photographs of sacred places and people were taken. After editing they will be categorized by
tradition and country and entered into EMBRACE SACRED PLACES.ORG website and registry.
Other photos will be found in CELEBRATE HUMANITY where we give the latest travel information
regarding the countries the Founders have traveled in along with photos.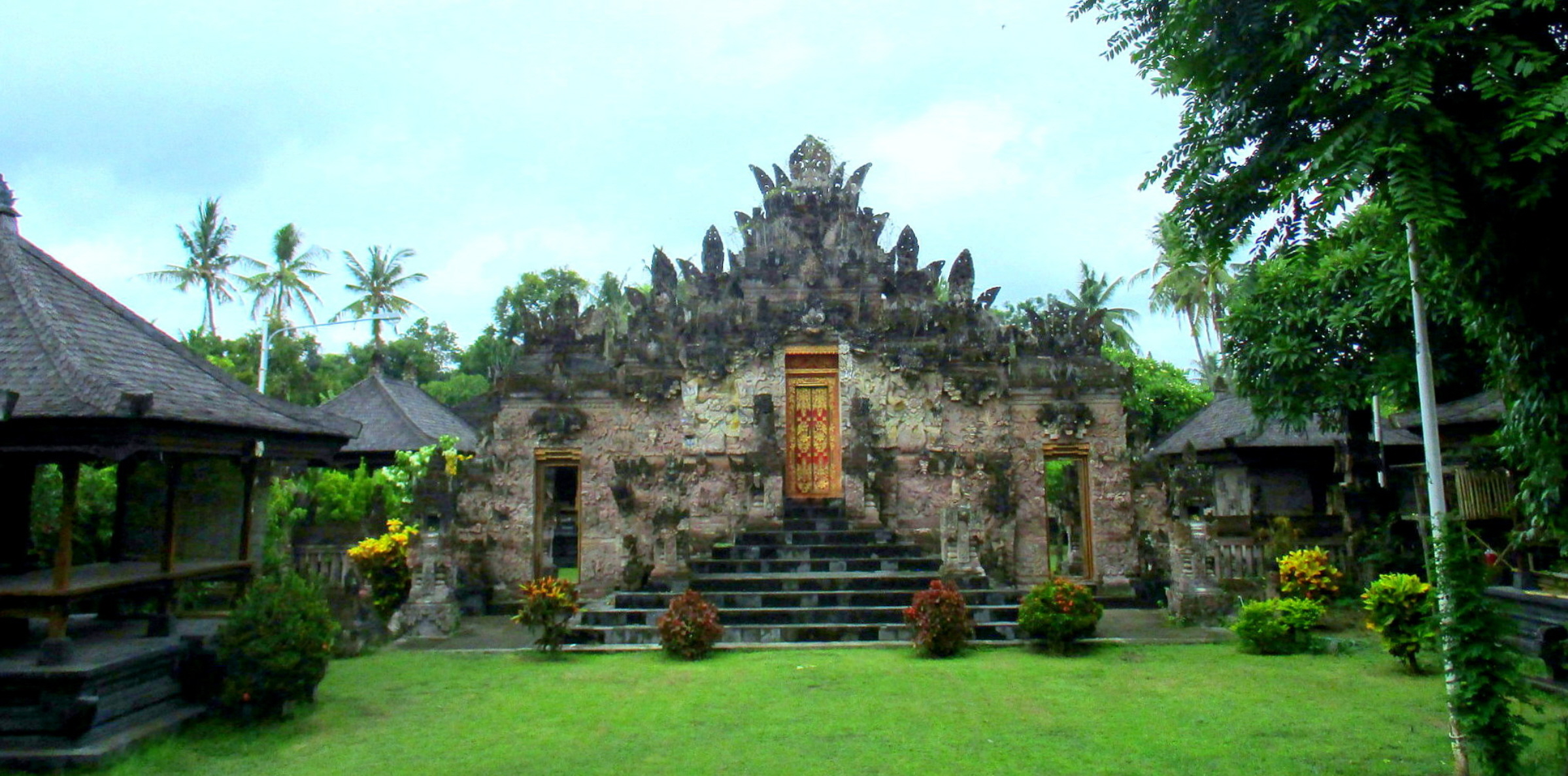 As always, the agenda for the trip was:
To meet with religious leaders, spiritual leaders and scholars throughout the
To encourage grassroots interest in organizing intercultural and interfaith events
in their respective communities.
To photograph as a record, places considered sacred by the people living in
To photograph precious anthropological/ archaeological sites that are
vulnerable to war and ecological damage.
---
Due to the misinformation, disinformation, fictional and distorted broadcast and print news dominating the U.S., British and much of European markets, Embrace websites seek to give our readers a more accurate portrayal of grassroots people around the world and a more truthful account of what is happening in Non-Western nations than they normally have access to.
A NOTE ABOUT HOPE
Embrace endeavors to present information that in general is informative and upbeat as much as
possible. There are times that we have been unable to put aside human rights issues when they
deal with discrimination or mistreatment based on religion, ethnicity, race, clan, tribe and so forth.
Embrace also at times of truthful observation must deal with issues of the degradation of earth's
However, we have almost always seen new positive opportunities developing (sometimes
slowly and very often in the various fields of science) which we include in our stories. Embrace is
always learning about individuals, organizations, agencies and even governments taking the
initiative to address tough issues. So we, try to address difficult reports with observations,
information and contacts of people and organizations or government programs that instill in us Hope.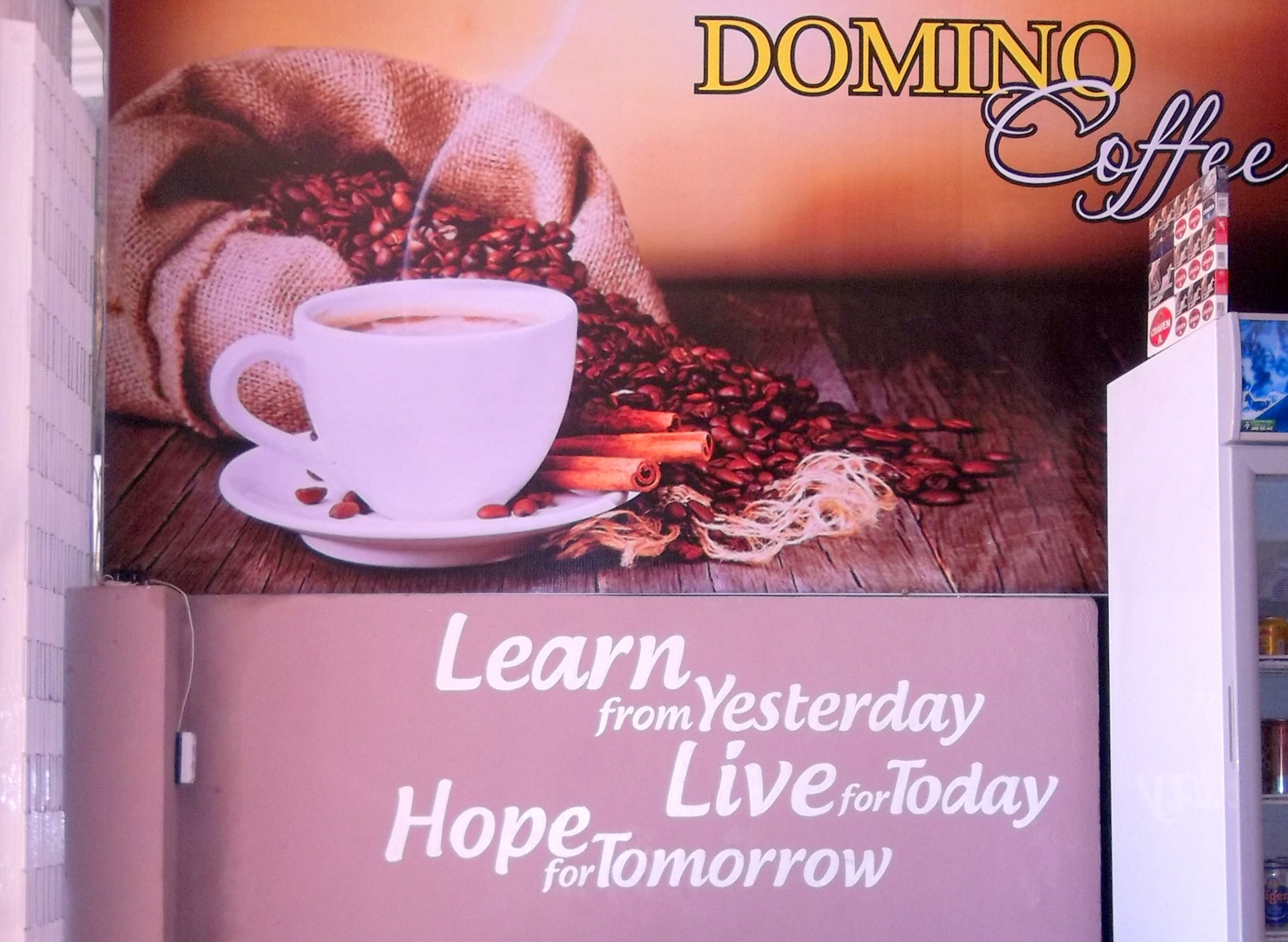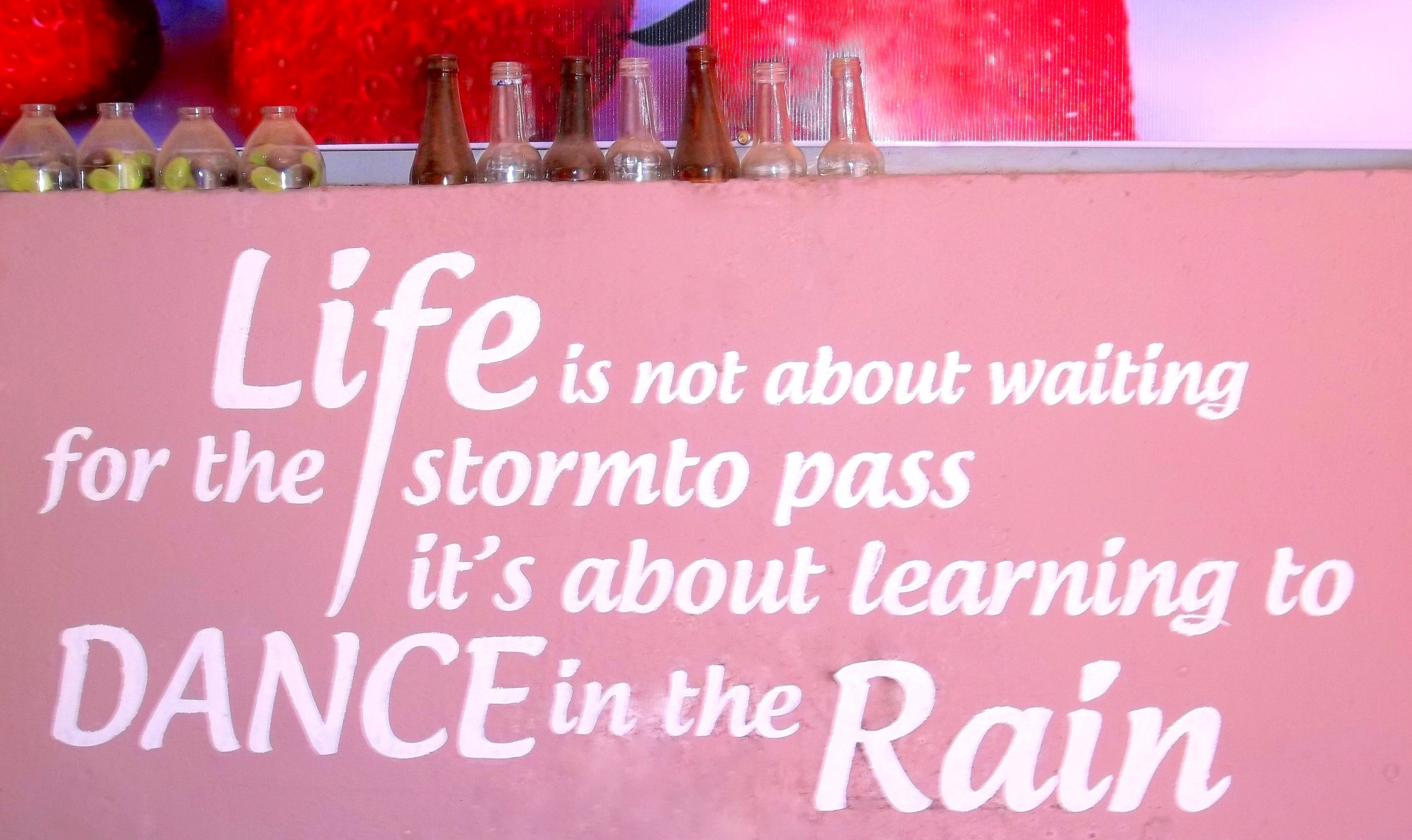 Cafe Expresses the Energy & Outlook of Viet Nam
Philosophy of the Majority of Vietnamese - Cafe in Da Lat
BALI, INDONESIA
---
Bali's Charming Young Women Waiting to Enter A Special Religious Festival
---
Balinese are known as Hindus, but their traditional beliefs, like those of the Javanese Muslims
permeate both religions thoroughly. On the other hand, traditional beliefs permeate most of Indian
Hinduism that is not strictly text based (Vedic philosophy) and all religions in general. (Christians,
think Easter Egg and Christmas Tree; Arab Muslims have many traditional beliefs as well, the
talisman to deflect the evil eye and Jinns for another)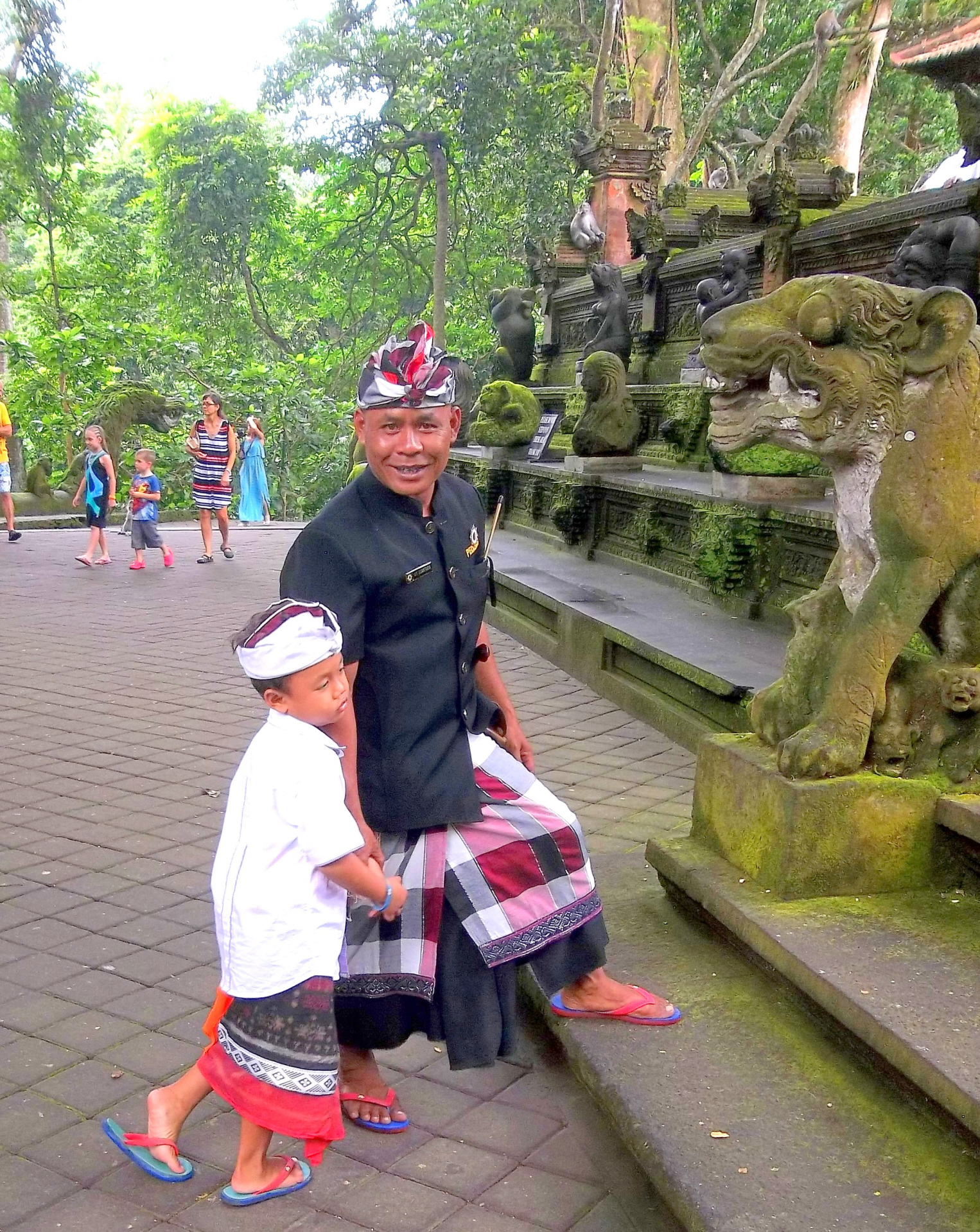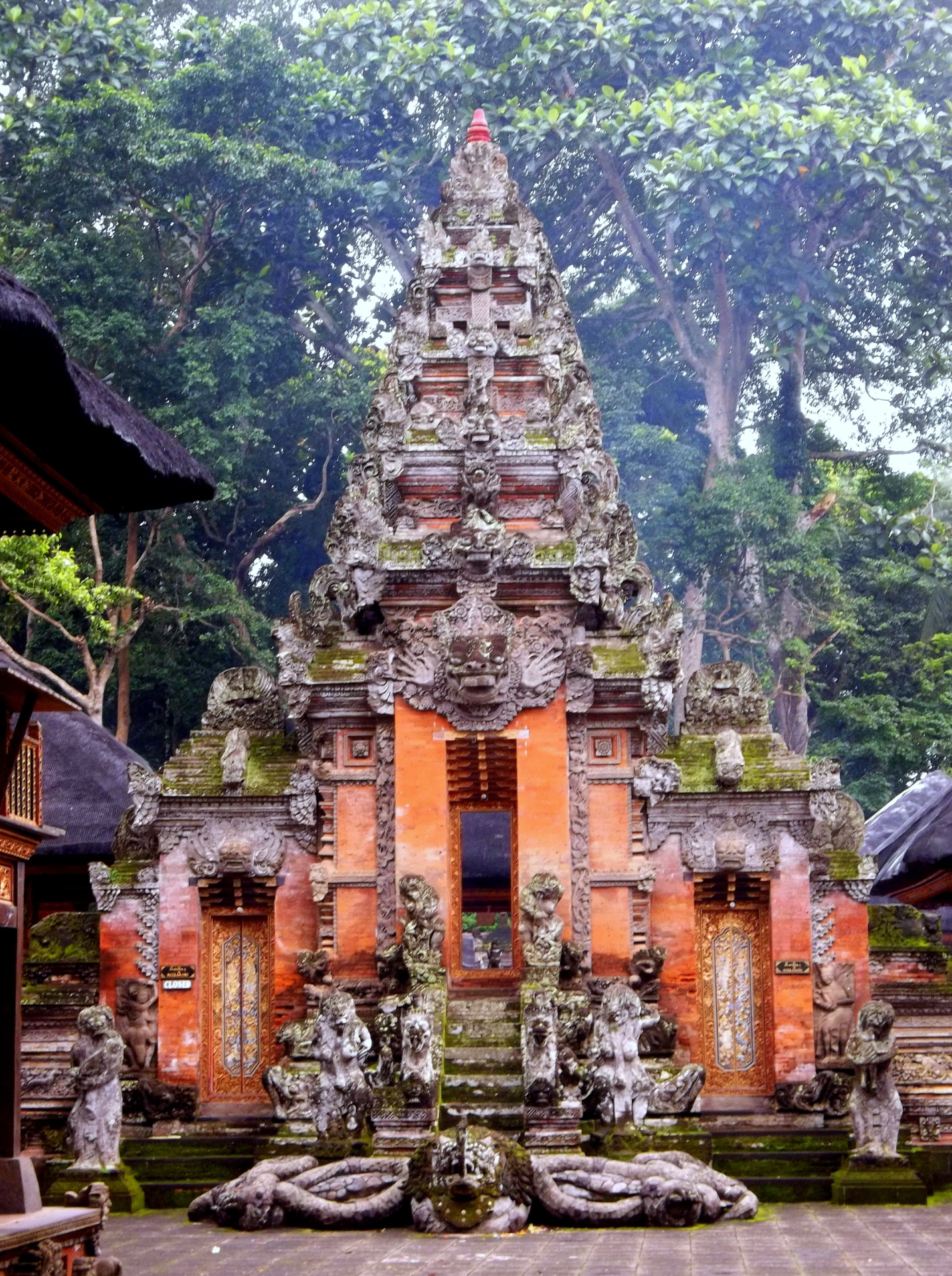 Balinese Puras are the resting place and home
for ancestral spirits, nature deities; of the family,
community and the island, as well as, the
traditional Indian Gods, Shiva, Ganesha and
Krishna.
The Balinese people highly value good manners.
They are relaxed and smile frequently and if they
aren't smiling and they catch you smiling at them,
you will be granted the most heart-warming
Balinese Father & Son on their Way to Religious Ritual
Balinese padmasana in Monkey Park, Ubud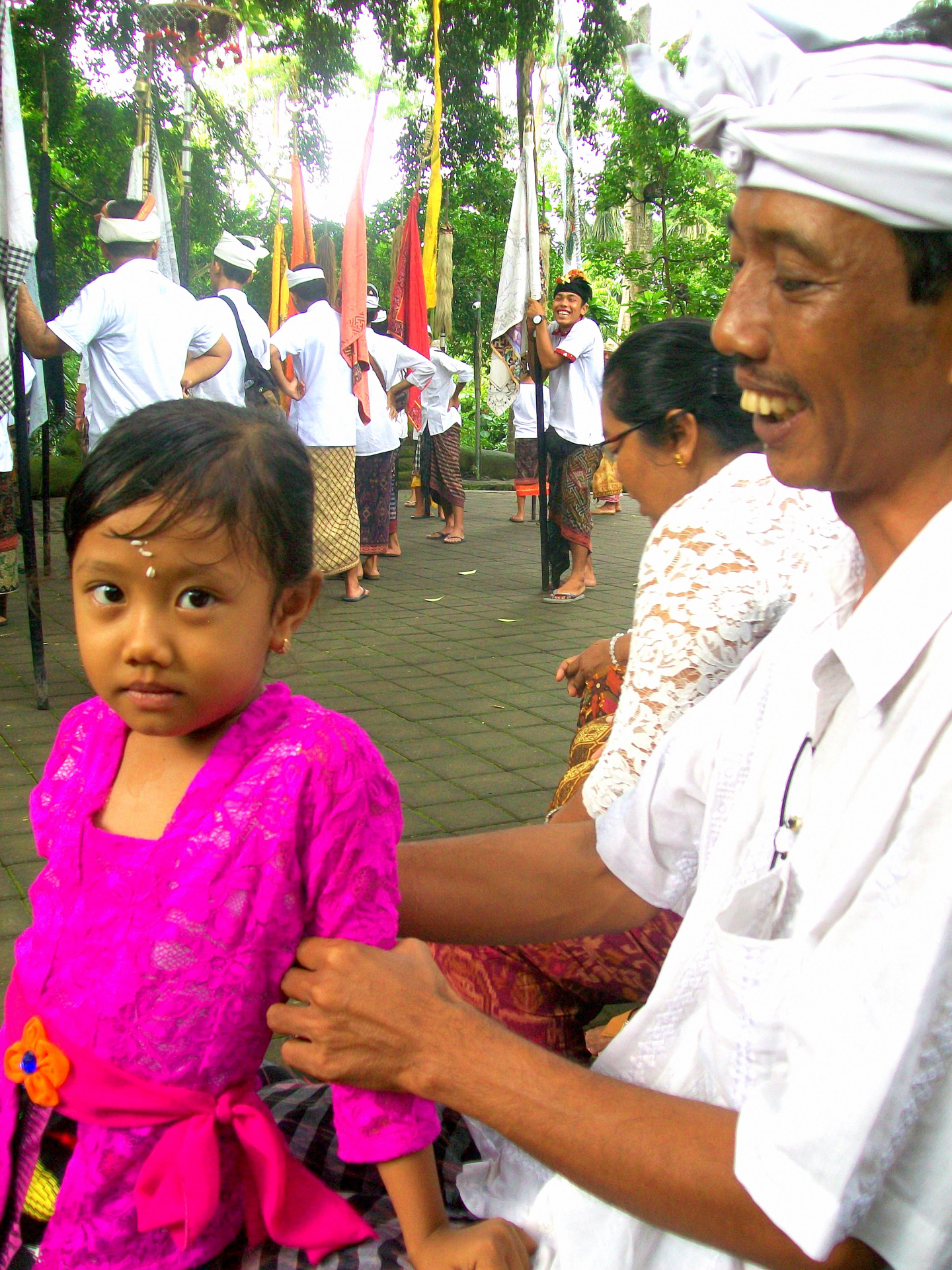 For More Information about Traveling in Bali, Indonesia
See: CELEBRATE HUMANITY - Traveling in Bali 2017
JAVA, INDONESIA
---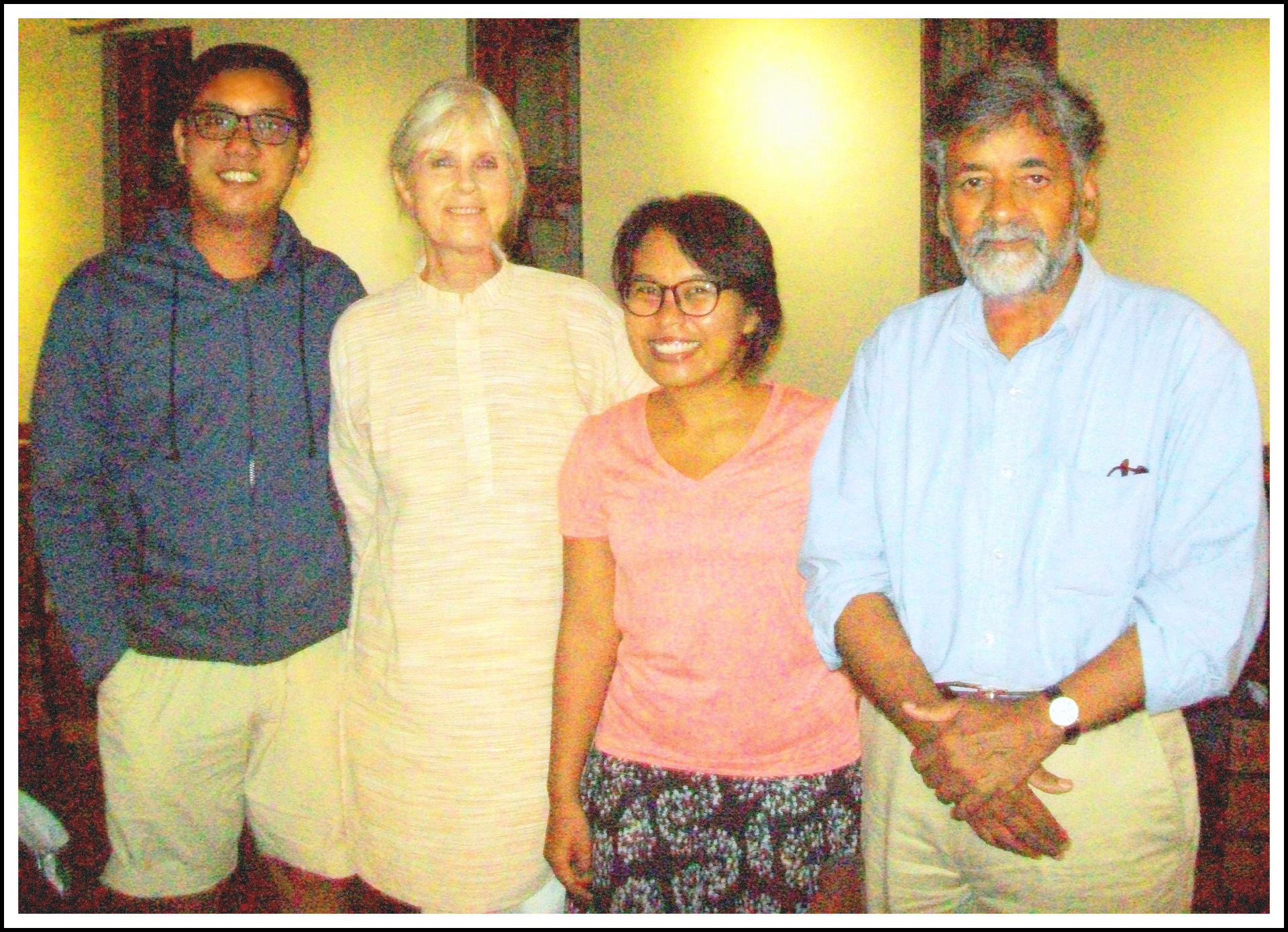 Uji and Sidik, both Muslims lead inter-
cultural, inter-religious tours in
Yogyakarta, central Java. They are well
informed, well educated and helped the
Embrace Founders to better
understand the complex breadth and
depth of Javanese society.
The conversation stretched on for
hours and the time spent with Uji and
Sidik answered many questions for the
Founders about Javanese culture,
spirituality, even the small band of
young demonstrators with Arabic Flags
the Founders encountered on Marlboro
Street in Yogyakarta (few Javanese
know Arabic) and the possible future
direction of Java. (See: Celebrate
While walking back from a visit to the Sunan Ampel Mosque in Surabaya, Java, (a visit the Founders will remember fondly as they joined in the zikr ith the community) they passed the Kong Co Kong Tik Cun Ong Temple where they heard some unusual voices but didn't see anyone when they peered in. Some one called out "Come in!" "Come in!" but we still didn't see anyone in the dark of the temple. Then before us we saw some little figures moving on a small decorated stage.
It was a rehearsal of a puppet show. The wonderful puppeteers invited us back stage to meet the
puppets and the musicians. It really was magical. They were so kindhearted and so much wanted
us to understand what they were doing - so in sign language and a few English phrases they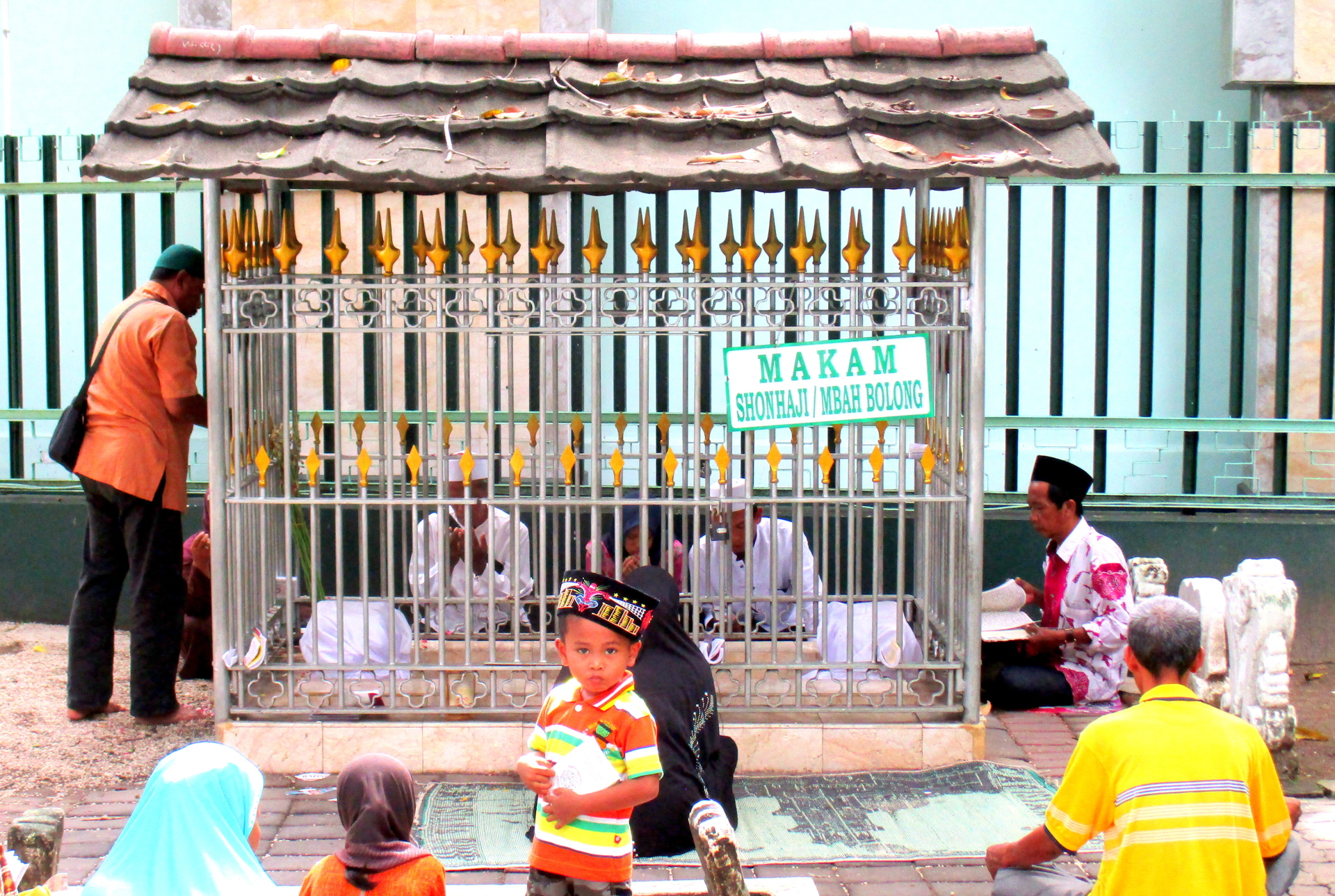 Sunan Ample Mosque (Tomb)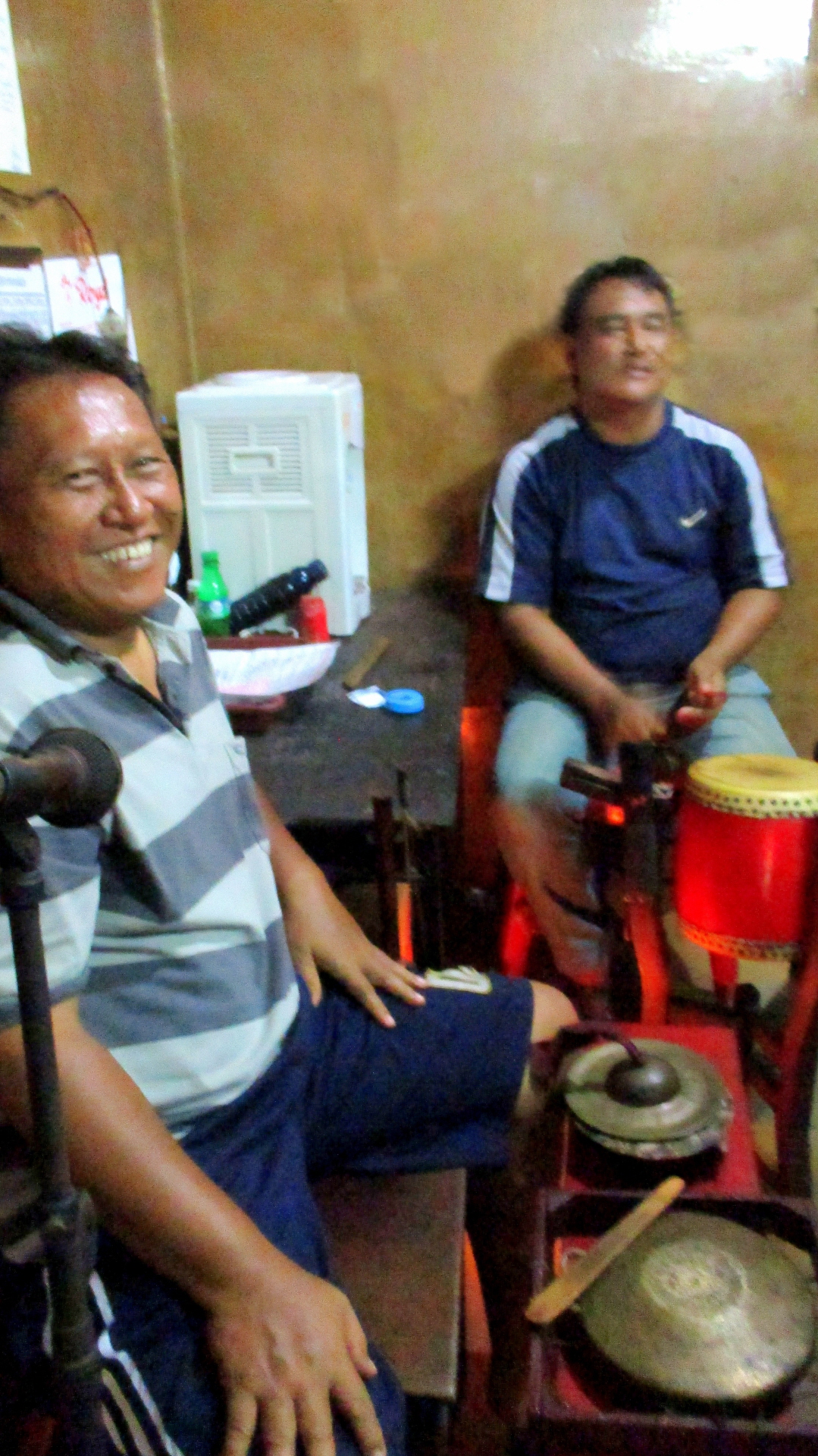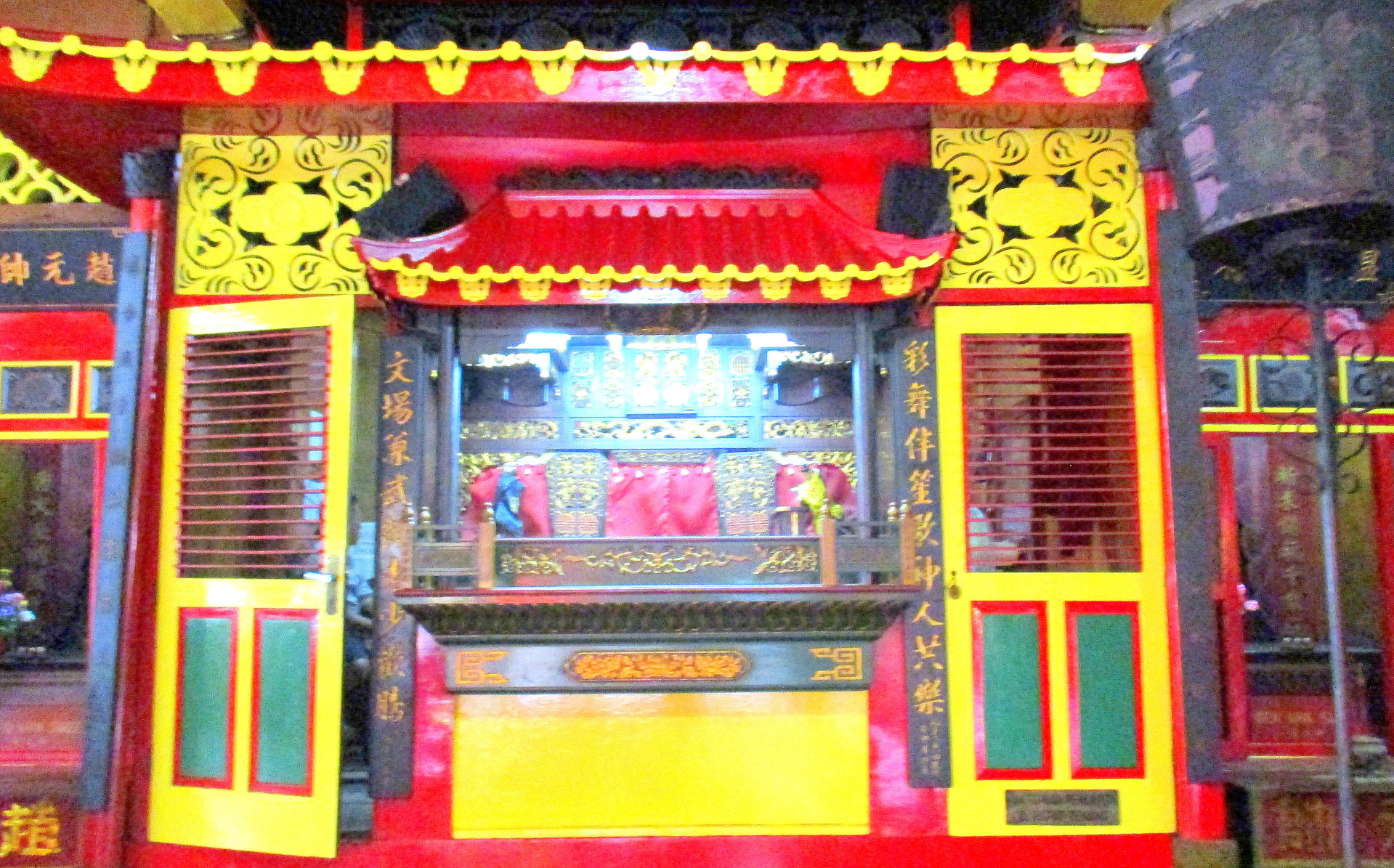 Kong Co Kong Tik Cun Ong Temple Puppet Theater- Surabaya, Java
For More Information about Traveling in Java, Indonesia
Kong Co Kong Tik Cun Ong Temple -Puppeteer,
Surabaya-Java
The "Spirit" of Humanity is indomitable, never doubt that. . .

Viet Nam
---
. . . And it seems among others, that the Vietnamese exist in part to prove this point. What they as a people have accomplished since the war that broke so many hearts in both Viet Nam and the United States is amazing. From the commercial development perspective and as a people who were very much divided, they have banded together in a common goal that has been amazingly successful and is truly admirable.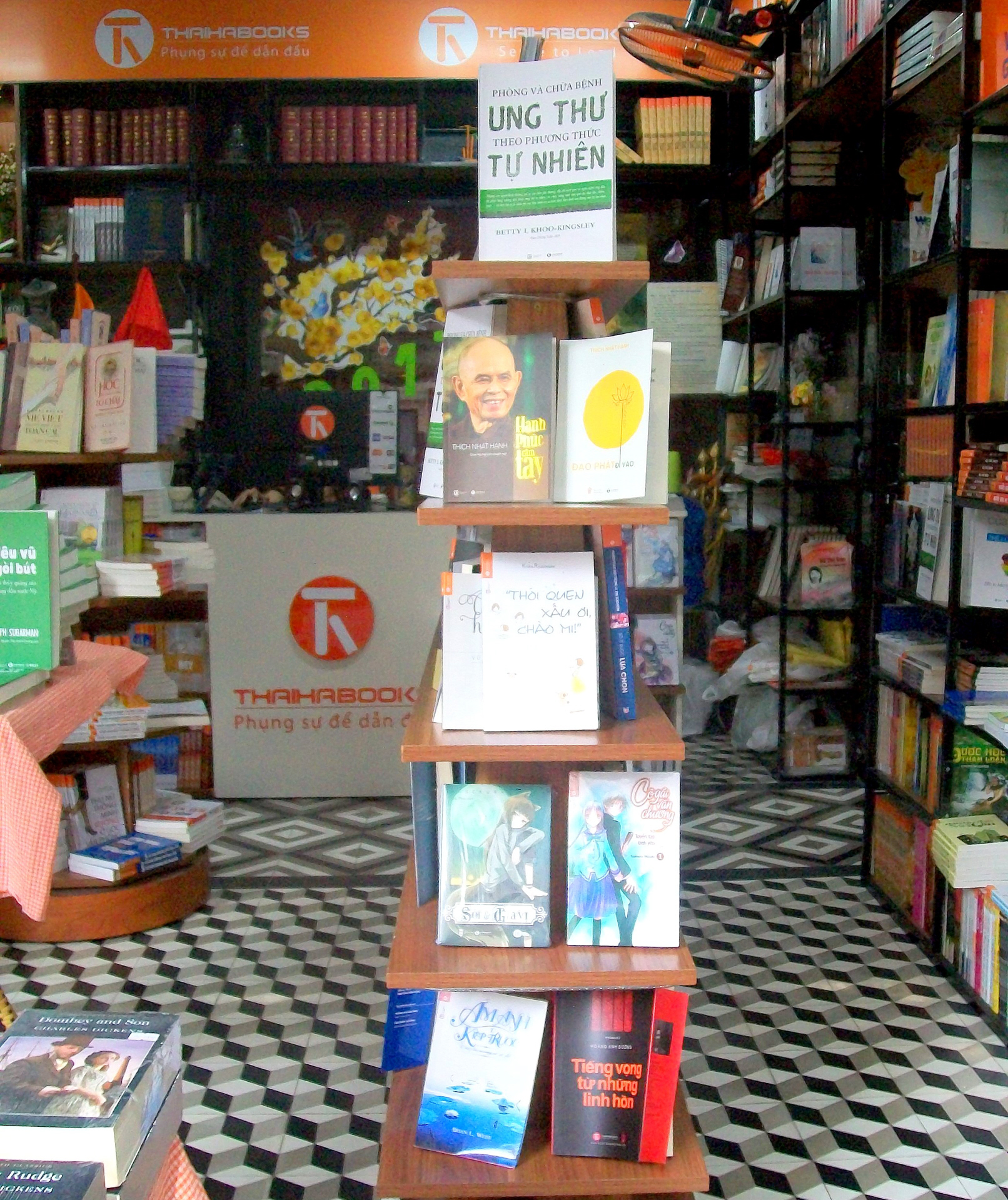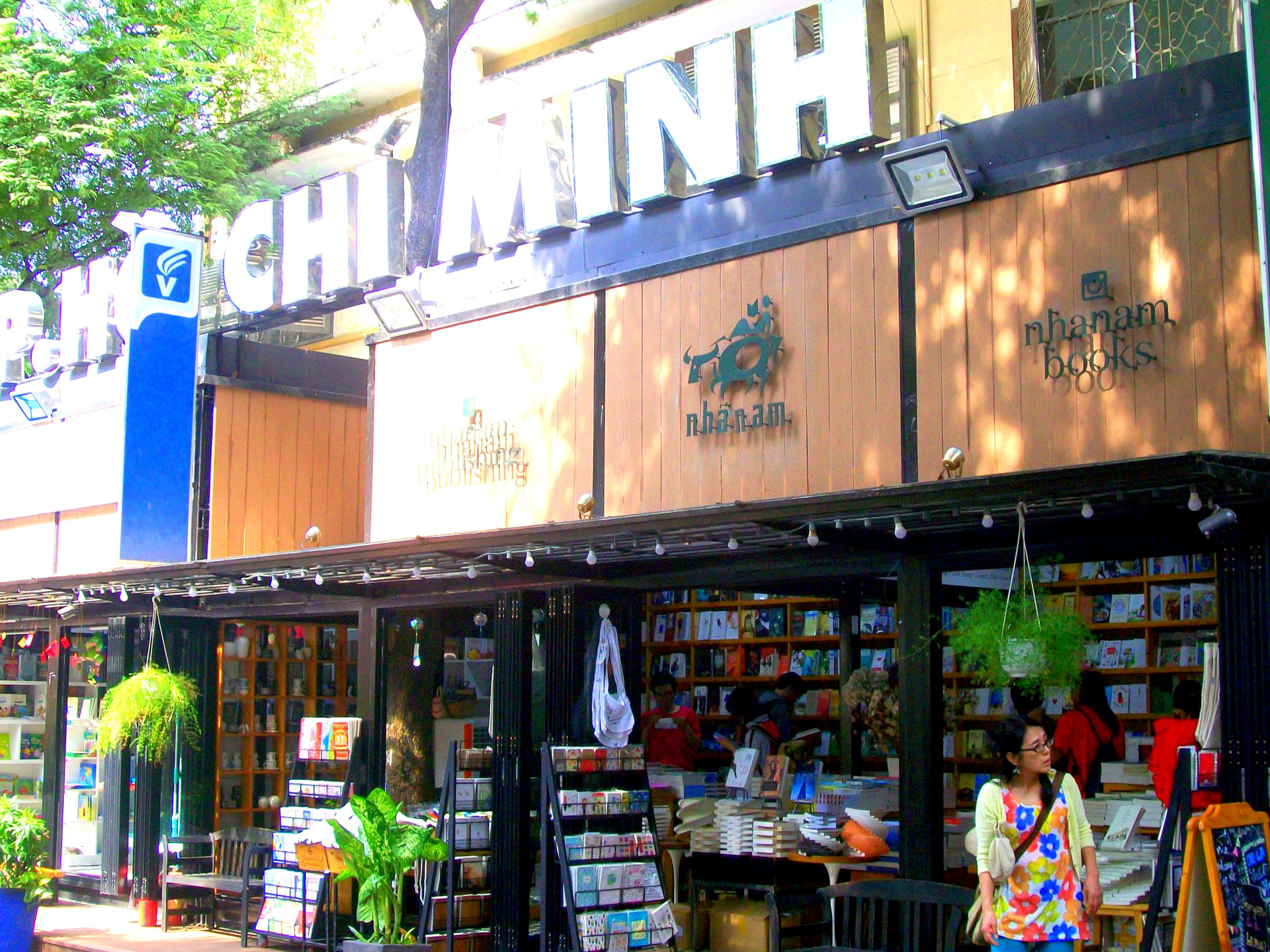 Books by Thich Nhat Hahn & Others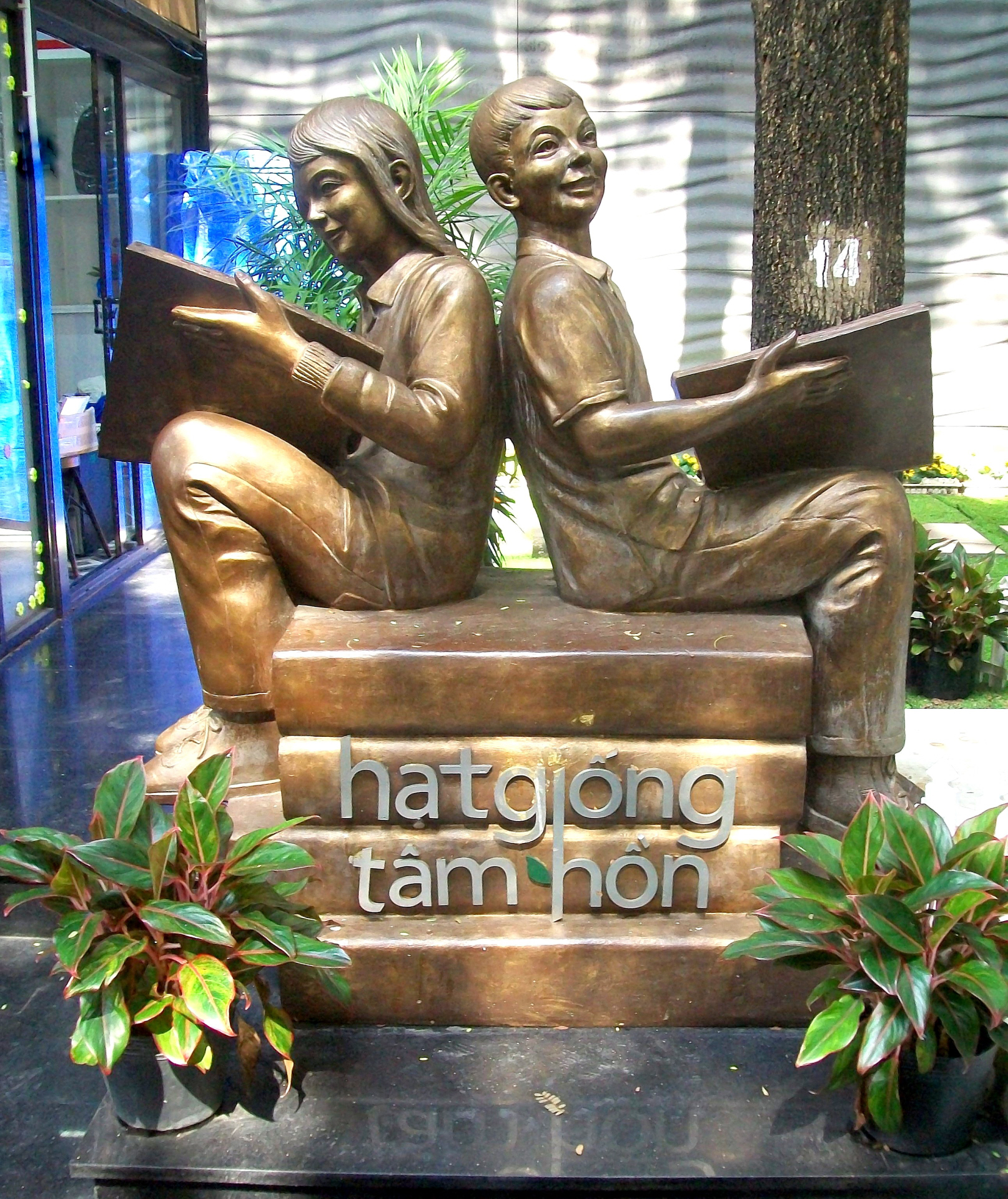 Ho Chi Min City's beautiful tree lined Book Ally Lined with bookstores, coffee shops
The famous Buddhist Teacher and Peace Activist Thich Nhat Hahn, who lives in France now, is again popular in Viet Nam. (See Photo Above)

Ajata and Virginia spent time at Chua Puoc Hue Monastery, Pagoda -Temple in Bao Loc where our young friend Thich Quang Thien, a monk told us that Thich Nhat Hahn had lived at his monastery for seven years.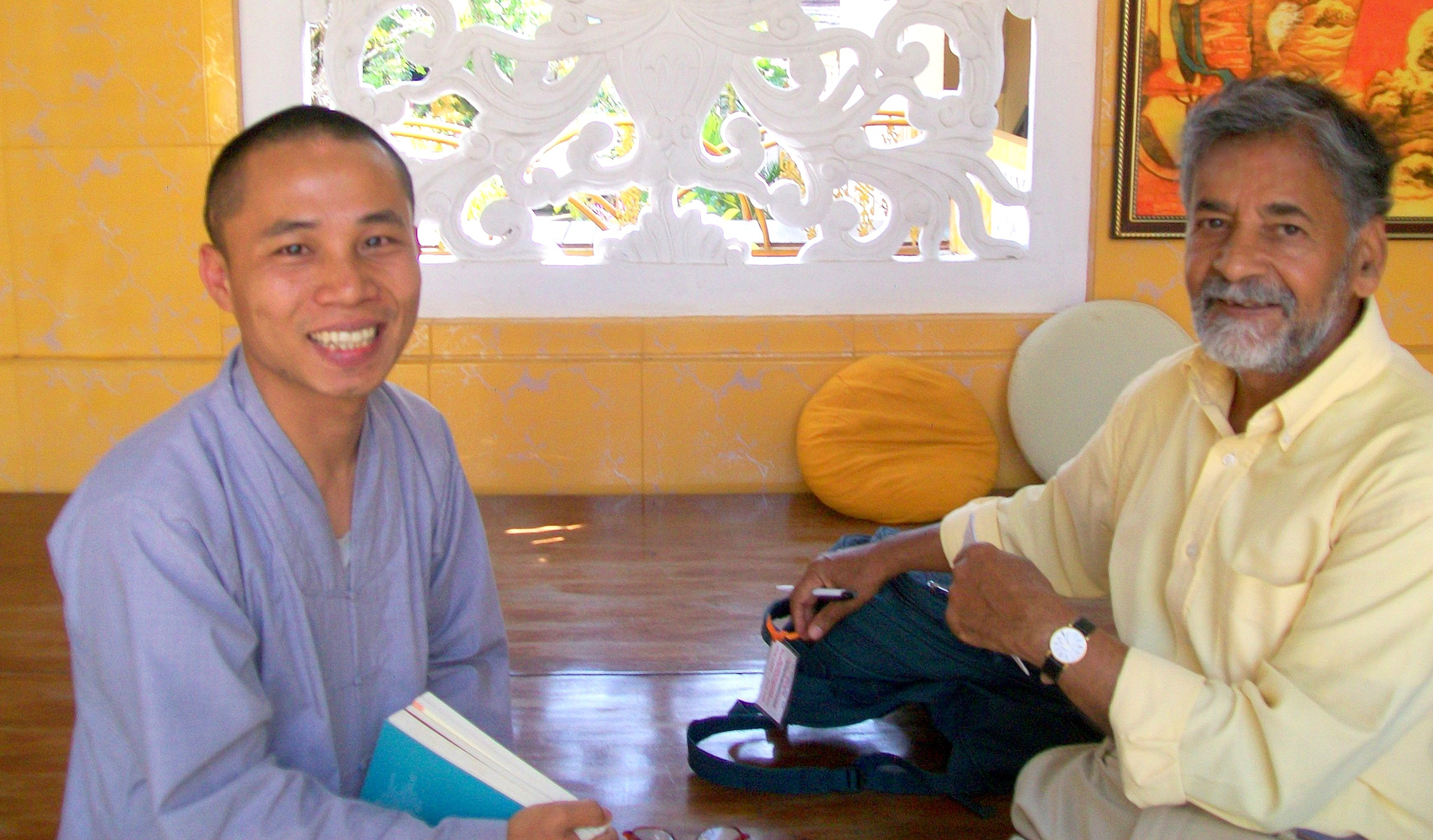 Thien giving Ajata some Books on Buddhism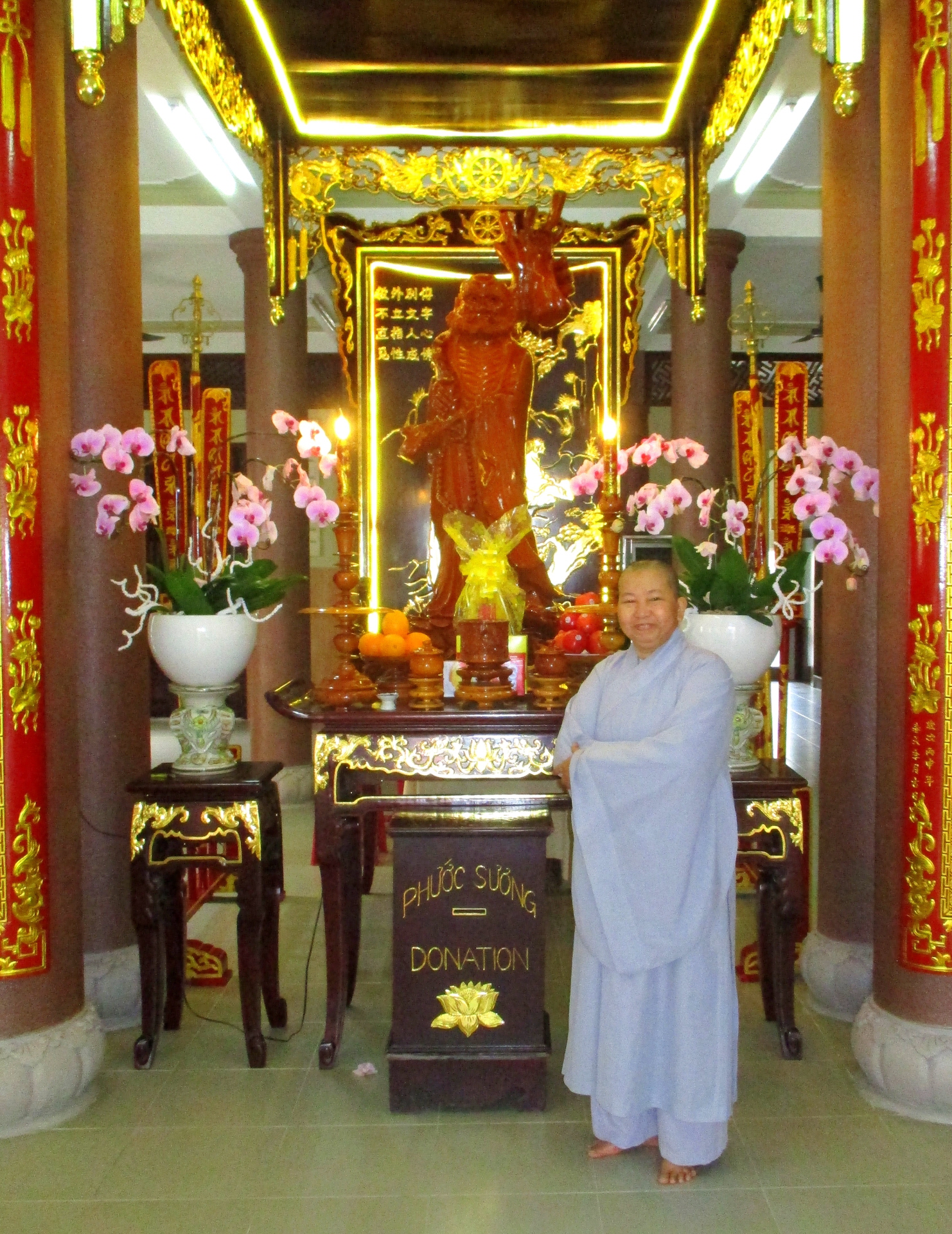 Le Trong Tin, a novice at Chuc Thanh Monastery & Virginia Viet Nam
Chua Long Tho Buddhist Nunnery Welcoming Mother Abbess in front of Bodhidharma
Le Trong Tin kindly invited the Founders into his monastic cell (room) for tea. He is active with a Vietnamese Buddhist blog and had us promise to send him photos. The central Buddha statue in the Chuc Thanh Temple is over 300 years old. Buddhists monks from around the world come to visit this sacred temple
There is a large and vibrant
Vietnamese Catholic community living
Taking the road from Ho Chi Min City
to Bao Lac there are dozens of
churches sprinkled every few blocks.
Its hard to imagine they can all get
filled in this rural area. For
Vietnamese Catholics, St. Joseph
with Jesus (Isa) is a favorite devotion.
Houses with balcony's facing the
road, hold large almost human sized
statues of St. Joseph and the child
Jesus, Jesus as an adult, Mother
Mary and so on. A little further down,
you'll see a house with a large
Buddha and so it goes.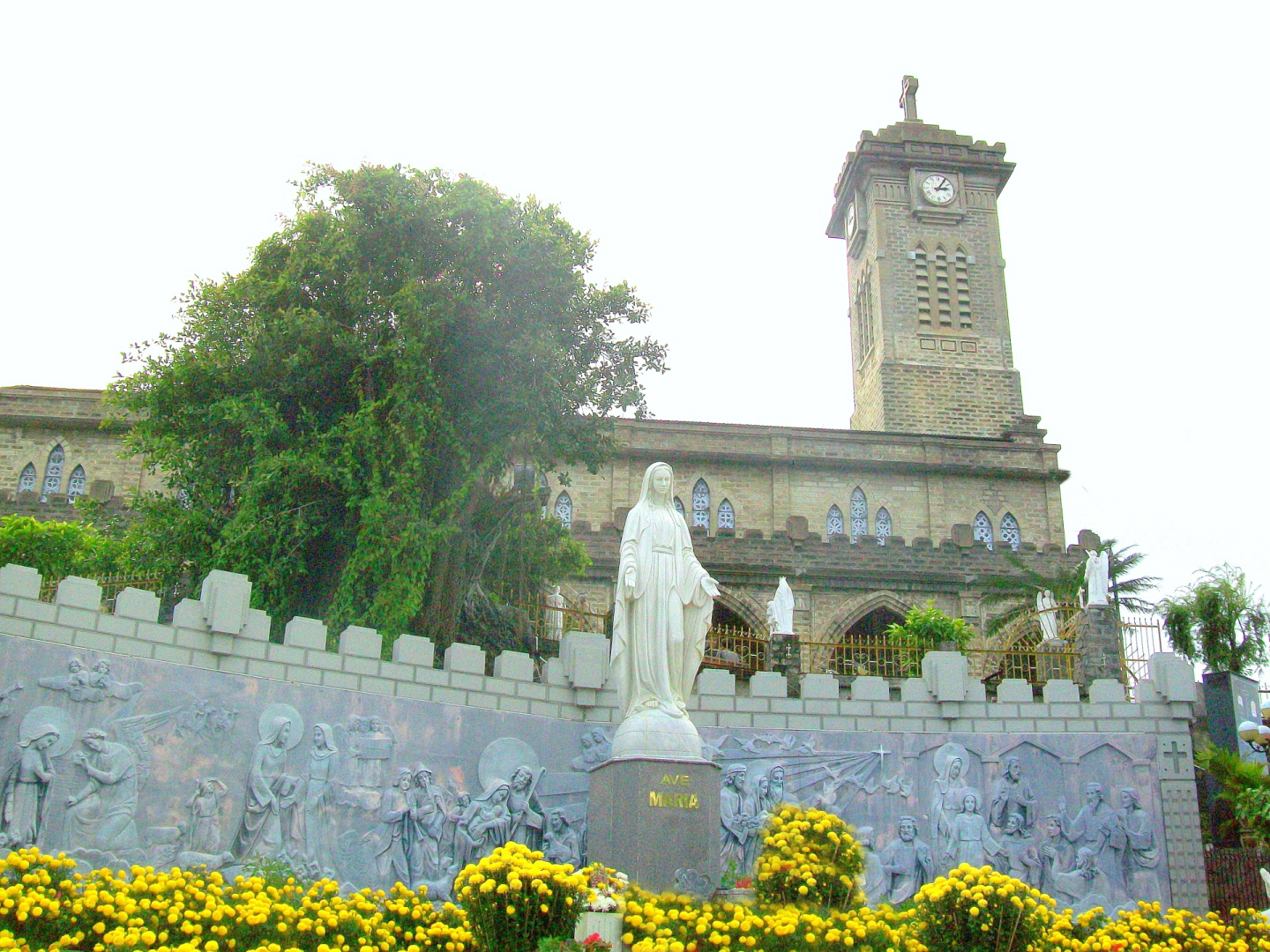 The Beautiful Nha tho Nui Nha Trang- Christ the King Cathedral
For More Information about Traveling in Viet Nam
See: CELEBRATE HUMANITY - Traveling in Viet Nam 2017
IMPORTANT NOTE FOR AMERICANS:
Our Fellow Russian Travelers (in Viet Nam & else where)
---
Many Russian families love the beach city and resort area of Nha Trang, Viet Nam. For years Ajata and Virginia have traveled along side of Russian tourists in India, the Sinai, Bali, Java, Viet Nam and Thailand, just to name a few of the places.

Unknown to most Americans and many Westerners, is the fact that there is a very large Russian middle class who travel all over and are very interested in other cultures. They often travel as families, sometimes as couples and much fewer as singles traveling backpacker style. (The backpackers you find in places like Rishikish and McLeod Ganj, India)

When the American Military and the American media and some members of the American Congress hyperventilate about the "evil" Russians we wonder who they are talking about.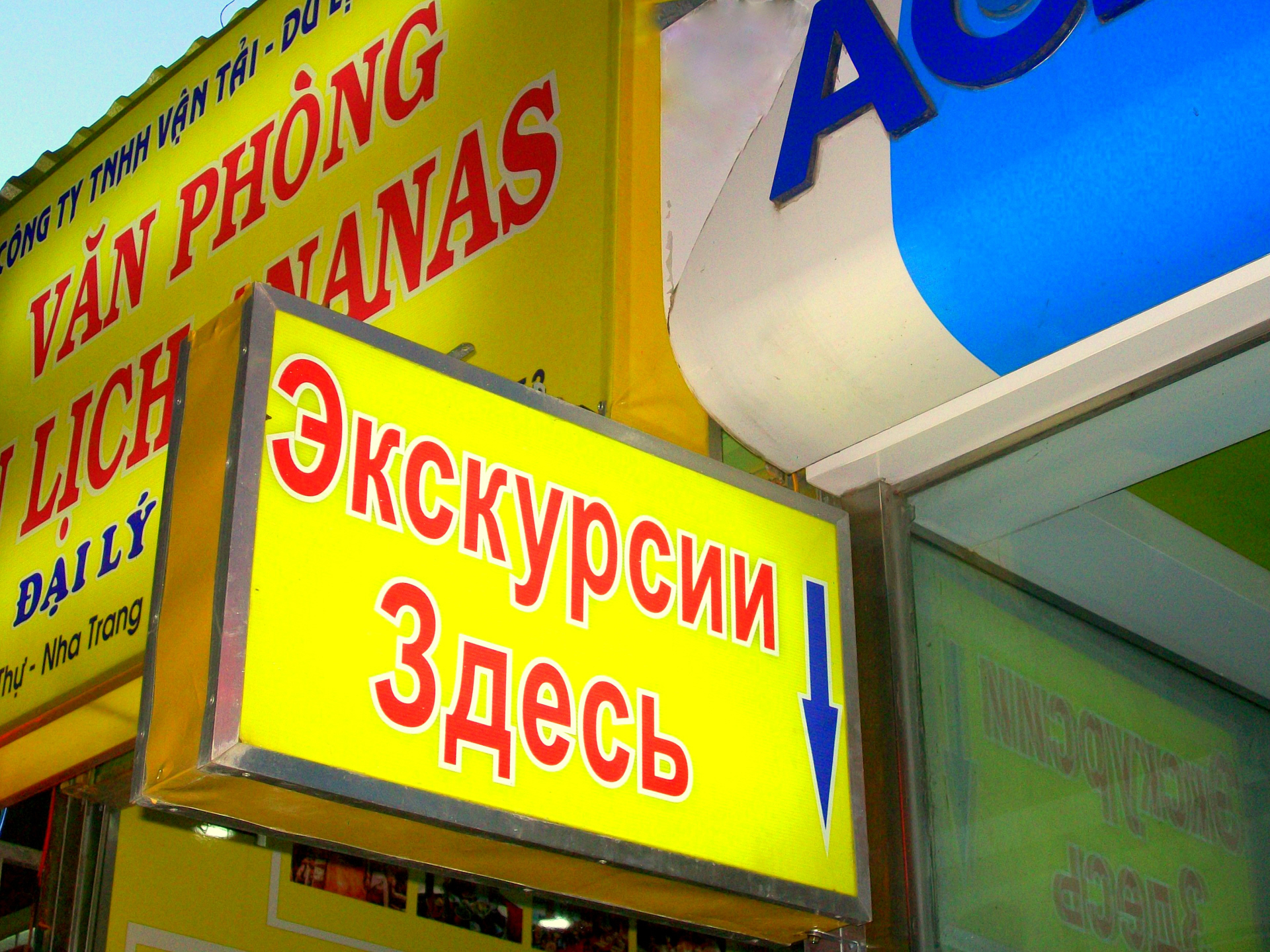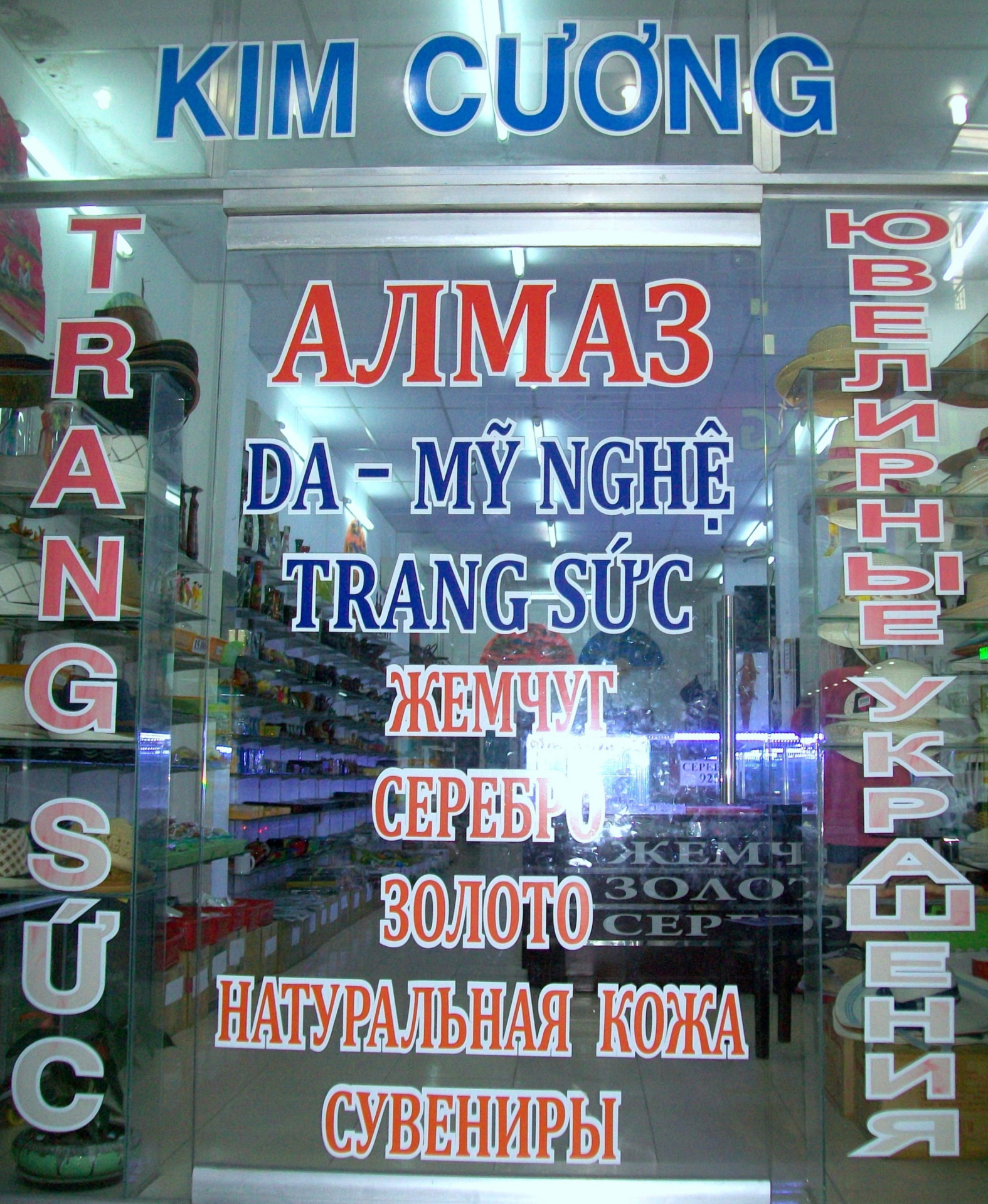 The Russians we meet: are fathers whose little daughters climb all over them like a jungle gym thinking that the dad who could get them to such a wonderful beach and out of the snow is the greatest dad in the world. Or the young wistful, fairy-like woman who looked like she had been raised on the Vladimir Megre philosophy sitting next to us at breakfast with her boyfriend. She was near tears eating a plateful of green spinach while her boyfriend drank a beer. It did not take a genius to recognize that she was a vegan (who else would eat a plate of spinach at breakfast?) And her boyfriend was frustrated he couldn't find any food for her to eat (Hence, the beer at breakfast.) Virginia asked her if she was a vegan and she nodded and we told them about an Indian restaurant down the street serving vegetarian/ vegan fare.
A particularly puzzling aspect regarding Russian tourists is the large number of them. While, the Russian grassroots people are constantly being punished with sanctions, especially since the Russian government gave sanctuary to Snowdon, the Embrace Founders see comparatively few United States middle class tourists any where in the world, while the Russian middle class is nearly every where. In addition, they come from a country with a relatively small population and an exchange rate not comparable to that of the dollar or euro. The Russian people must be doing much better economically than most American, European and Holy Land propaganda units give them credit for.
The Russian grassroots people are just like grassroots people everywhere.
They are not enemies of anyone.
The the war profiteers, the war politicians, the war media are the enemies of all Humanity.
---
Most old traditional Chinese temples in Hong Kong have been destroyed by rampant development. There are really only a handful left on the island of Hong Kong, with some extraordinary (Buddhist and Traditional) edifices recently built in Kowloon and of course the recent Buddhist one on Lantau island.
Pak Tai Temple - Hong Kong, Hong Kong Island
It should be mentioned here that many traditional Chinese Temples are physically encoded records of history. The statues of "Gods" who were human heroes are people who historically helped their communities. In some cases they saved lives through knowing herbal medicine, in other cases they rescued their people from invading armies. In short, many of the statues that can be seen in traditional Chinese temples are the method by which ancient Chinese recorded their history for those who could not read or write so that future generations could know about them. (Does it sound like medieval churches - or how about Egyptian temples?)

Anyone who has attempted to unravel ancient Chinese history knows that it is a near impossible task. Try reading
"China's Imperial Past" by Charles O. Hucker from the Stanford University Press.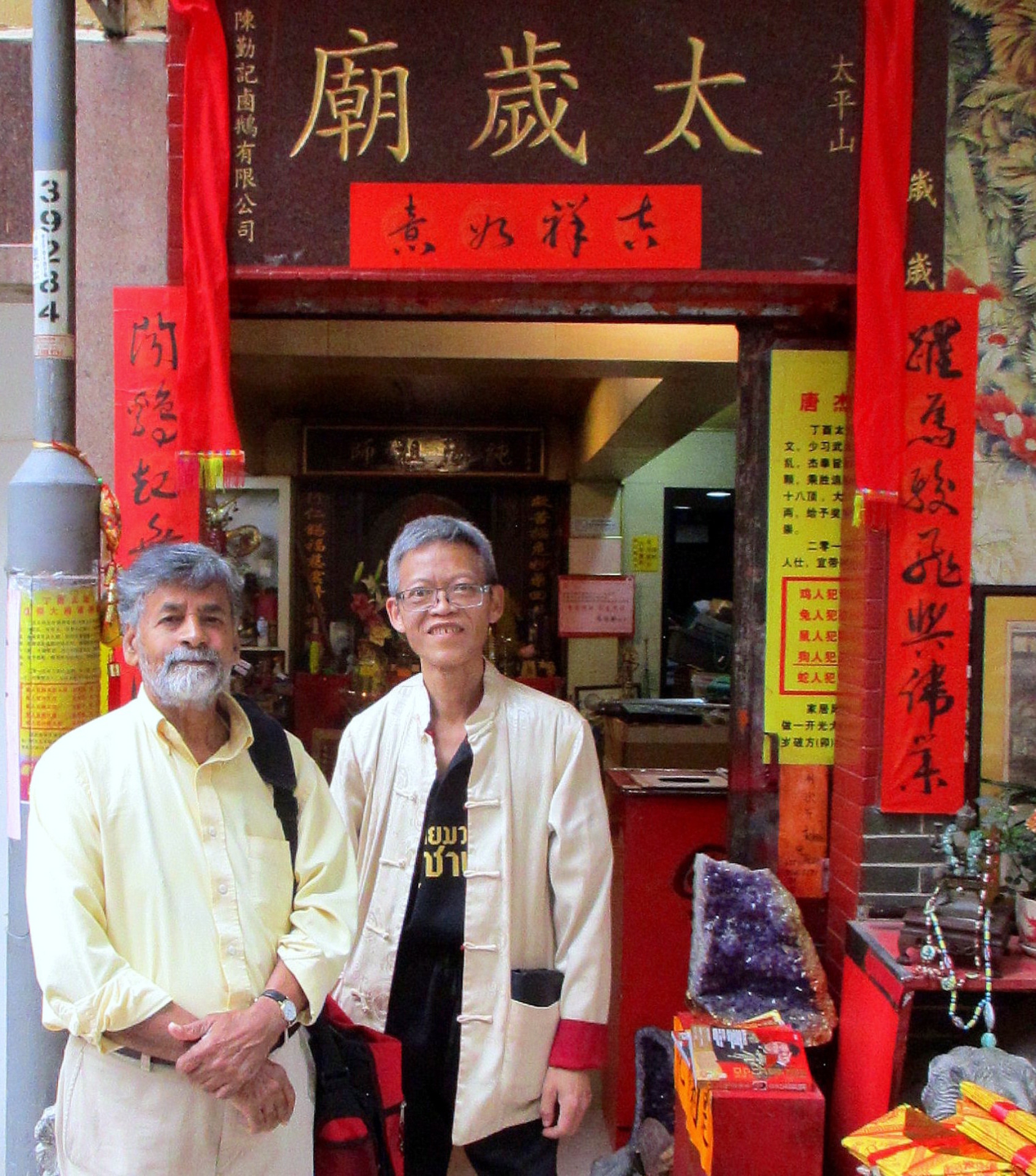 Alex Tang is the overseer of one old temple dedicated to the God of the Milky Way and the animals of the Chinese Zodiac. Alex took part of his education in Britain, but he wants young Chinese, and those new to Hong Kong to learn about their history and traditions which are embodied in the symbols found in traditional temples (See: Celebrate Humanity - Hong Kong 2017)
The Embrace Founders visited the Khalsa Diwan Hong Kong (just so happened!) at lunch time. The time of day that the Sikh community around the world give out Langar - (free meals.) No matter how discouraged we may get about the state of the world, seeing Sikhs with full hearts preparing and serving meals to strangers, lifts our spirits. Yes, of course, Ajata and Virginia were too happy to join in the delicious meal, which was, (and even in India) is often better than a number of Indian restaurants.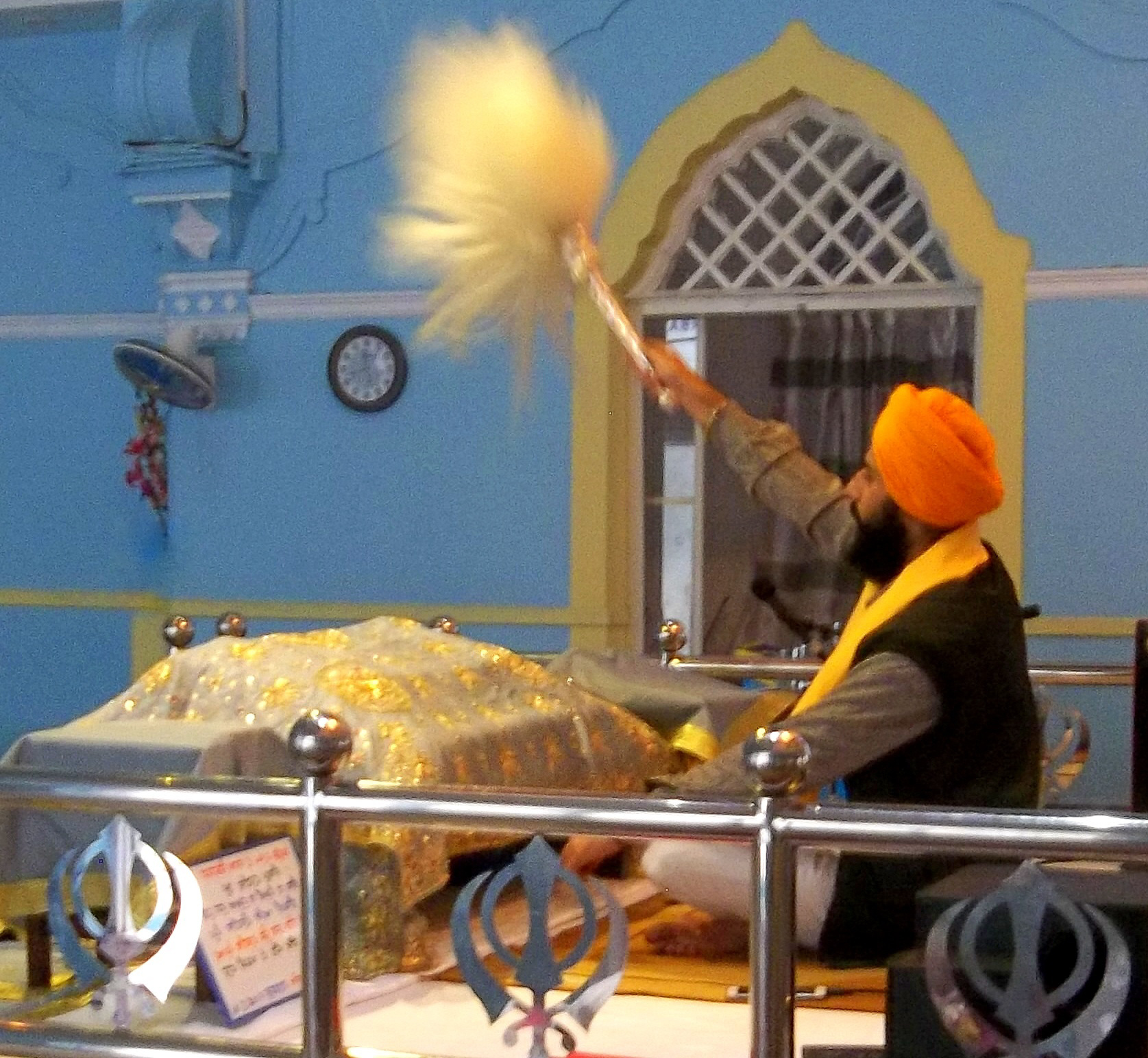 Sikh Pothi Sahib (custodian) of the Granth Sahib (Holy Book) - in the Gurudwara - (Gurdwara)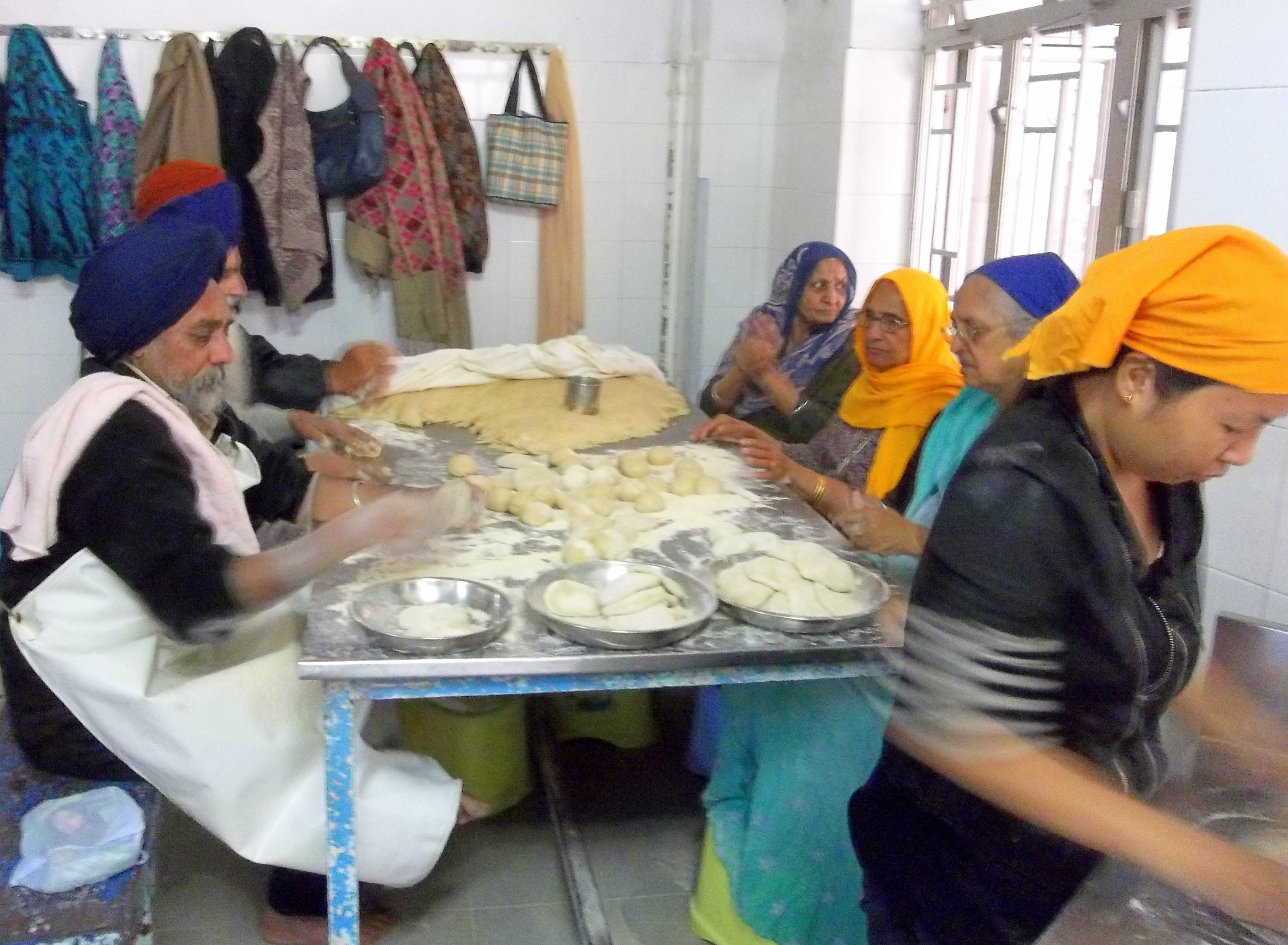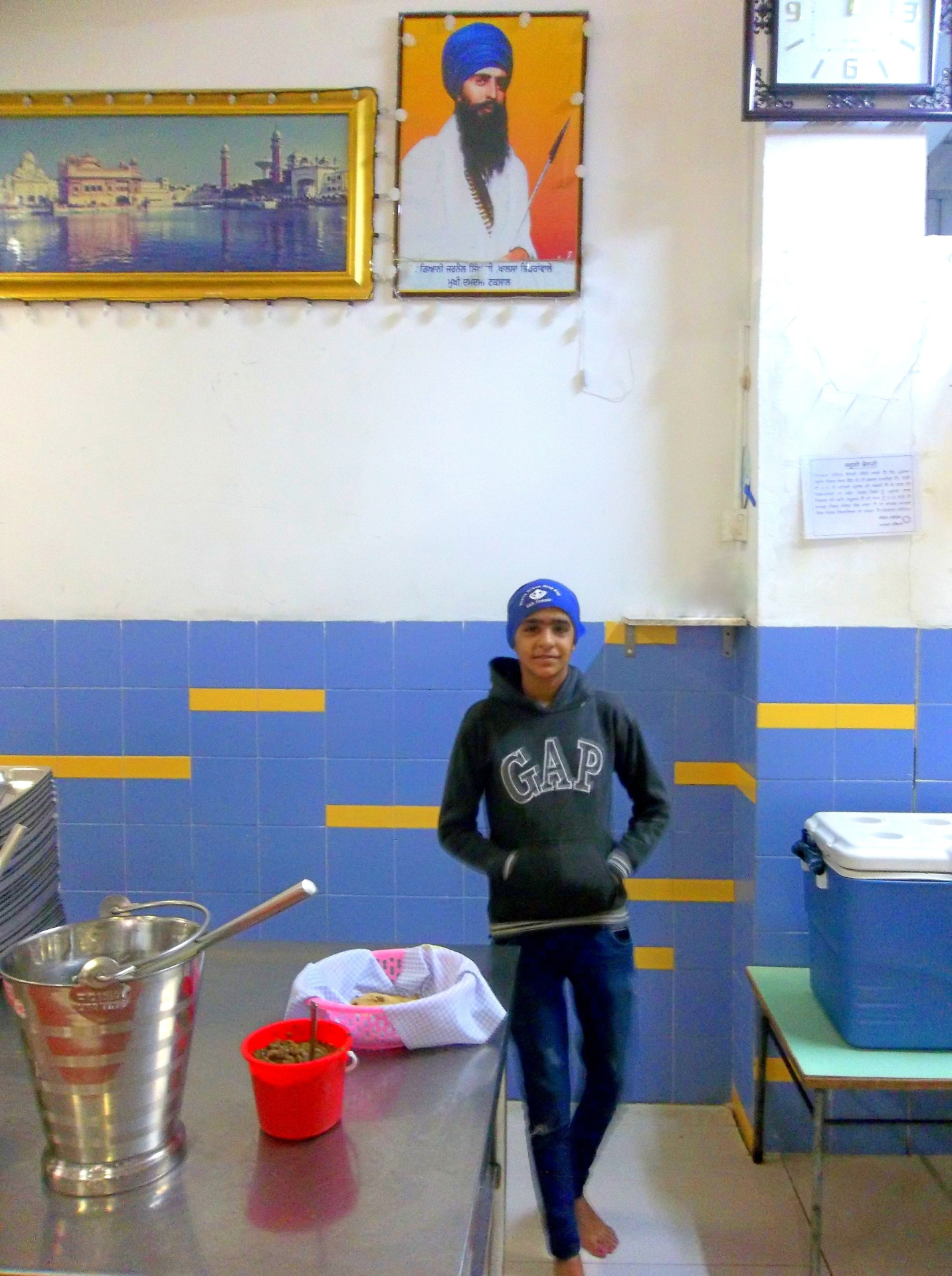 Volunteers Making Langar - Food Offering for Anyone that is Hungry
Jaspewt, a Sweet Volunteer Standing below a Picture of her Guru
Hong Kong's religious institutions seem to be lined along one street starting with the Khalsa Diwan and moving past a medical clinic run by the Eastern Orthodox Church, then to a huge currently being renovated Methodist high rise, on to an enormous Anglican high rise with a medical facility to assist the disabled. And across from the Anglican institution is the Pak Tai Temple.
For More Information about Traveling in Hong Kong
See: CELEBRATE HUMANITY - Traveling in Hong Kong 2017
---
SINGAPORE

When the Founders arrived in Singapore, they were greeted by this sign put out by the always enterprising proprietors on Waterloo Street: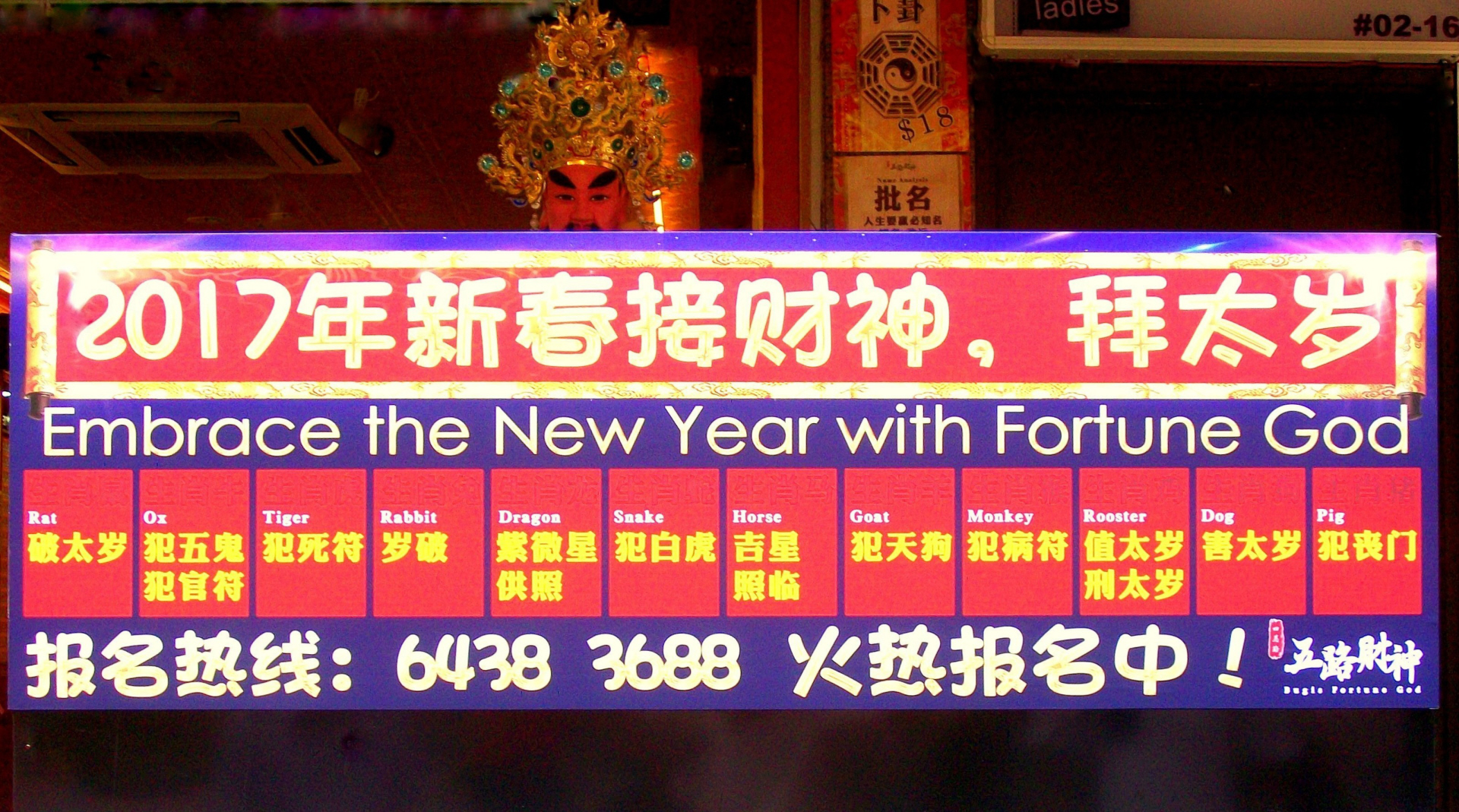 For updates on Traveling in Singapore
See: CELEBRATE HUMANITY -Traveling in Singapore 2017